Govt fact-checks 'The Hindu' report, says Chinese troops haven't come in further
Media report claims Chinese PLA troops have transgressed further into Indian territories. However, the government and the Indian Army have called this media report fake.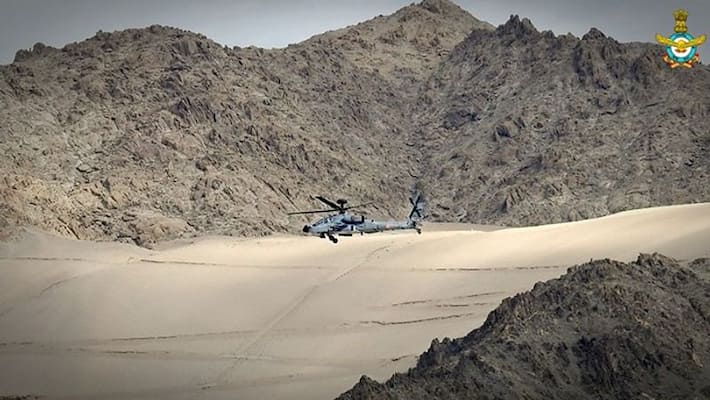 There have been claims that the Chinese troops have further transgressed into Indian territories and occupied positions in Finger 2 and Finger 3 of the north bank of Pangong Tso lake.
Citing former BJP MP from Ladakh Thupstan Chhewang, a report in The Hindu newspaper said, 'The border situation is critical. The Chinese troops have not only further transgressed into our areas but they have also occupied prominent positions in Finger 2 and 3 areas of Pangong Tso, even Hot Springs area they have not fully vacated... this is what we have come to know from local.'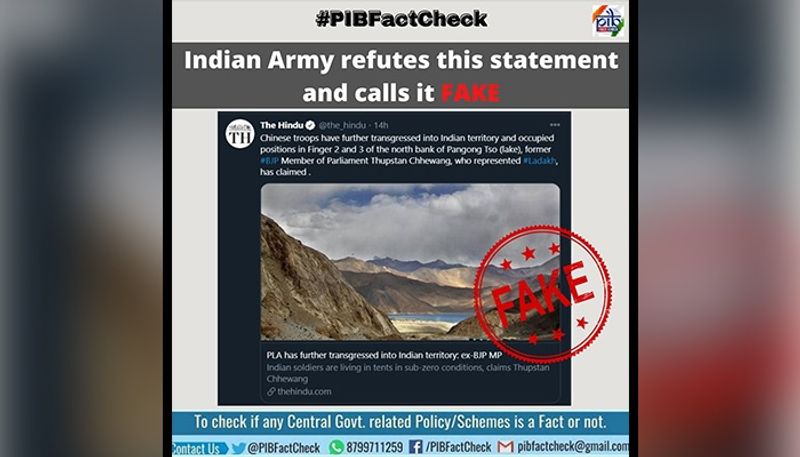 However, the government and the Indian Army have termed this media report as fake.
The government has already clarified that  Indian troops are 'standing firm' in forward areas. 
In a statement, the army had also quoted Defence Minister Rajnath Singh as saying: "It is our national responsibility to ensure availability of best weapons, equipment and clothing to our troops braving extreme weather and hostile forces to defend our territorial integrity."
Seven rounds of military talks between corps commander-ranked officers from the two armies to de-escalate the six-month old border row have so far yielded no results.
Last Updated Oct 30, 2020, 2:04 PM IST