Yo Yo Honey Singh drops lockdown special Moscow Suka lyrical that sets internet on fire
At a time when India is battling the coronavirus with lockdown in place, rapper Yo Yo Honey Singh has dropped a new lyrical on YouTube to entertain his quarantined fans. The song is now trending and has crossed over 60 lakh views in less than 24 hours.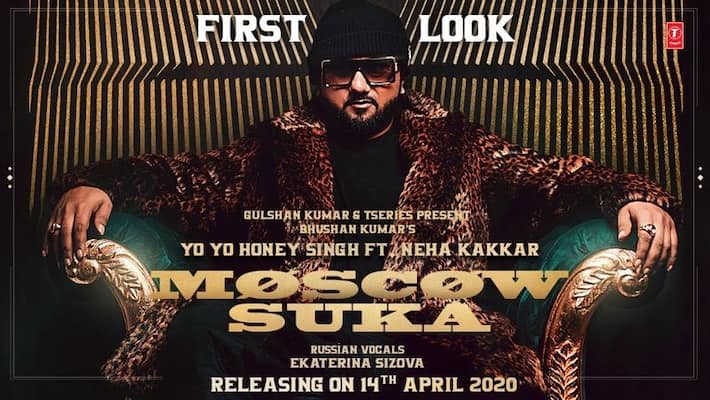 Mumbai:
To lift the spirits of his fans during coronavirus lockdown, rapper Yo Yo Honey Singh has now mixed Punjabi and Russian lyrics to create a lockdown special number. 
As this lockdown will continue for few more weeks, to help entertain fans and music lovers, Honey Singh has come up with a 3.8 minutes lyrical video Moscow Suka. 
Within hours of its release on YouTube, the song has crossed over 60 lakh views. 
Honey Singh has collaborated with singer Neha Kakkar for the second time as she will be featuring in the 'under world' style video. While Honey Singh has sung in Punjabi, the Russian part was sung by Ekaterina Sizova.
The rapper took to social media to react on this lockdown special track. 
"Moscow Suka has a Russian vibe to it. As for Neha, it's always wonderful teaming up with her because our energies vibe really well. And I'm sure after Makhna and Loca, people will love Moscow Suka as much. Also, I feel during this time of lockdown, music is what people look forward to. This was a song we had recorded much before the lockdown came into force, so we decided to put it out now in the form of a lyrical presentation," said Honey Singh. 
Last Updated Apr 15, 2020, 9:13 AM IST