It seems that Anushka Shetty and marriage rumours are inseparable.
Anushka Shetty absolutely miffed with the stories about her marriage with Prabhas that is making headlines these days.
Their awesome chemistry in Baahubali 2 had made people think so.
Post Baahubali 2, fans and movie lovers can't get enough of the duo. Prabhas and Anushka Shetty as Amarendra Baahubali and Devasena, weaved magic on the big screen. 
Later, there were many reports based on rumours talking about Anushka and co-star Prabhas being in a relationship or are getting married soon. Not just that, there were many fake reports about her relationship with a producer as well.
In an interview, with a leading entertainment website, Anushka has said that she has finally found the person, who was leaking such false news and cooking stories about her.
According to the website, Anushka is extremely upset with her marriage rumours with co-star Prabhas. That too, her wedding news is becoming a 'national topic to discuss' with some sensational and mushy mushy headlines.

As per reports, the Mirchi actress has finally found the person and has sacked him. She said that the culprit was very close to her and working with her daily. It seems that everyone wants the actress to get married because this is not the first time she became the victim of marriage rumours. In the past too, many stories were written and said about her marriage.
To a daily, Anushka Shetty's manager opened up about such rumours, "Even last year, reports about madam's marriage to a businessman were being circulated, which were false.''
The manager added, "I don't know where they are getting such news".  Once, Anushka too had said, "It has become a routine for the media to link me with all the actors I work with. This gossip does not affect me these days. With so many films in my kitty. I can't think of getting hitched anytime soon." 
After the success of Baahubali 2, it seems that filmmakers of Saaho want to cash in on the popularity of the couple, and are reportedly excited to cast Prabhas and Anushka together once again. Initially, they were looking to rope in Katrina Kaif and few other actresses were being approached, but all turned out untrue.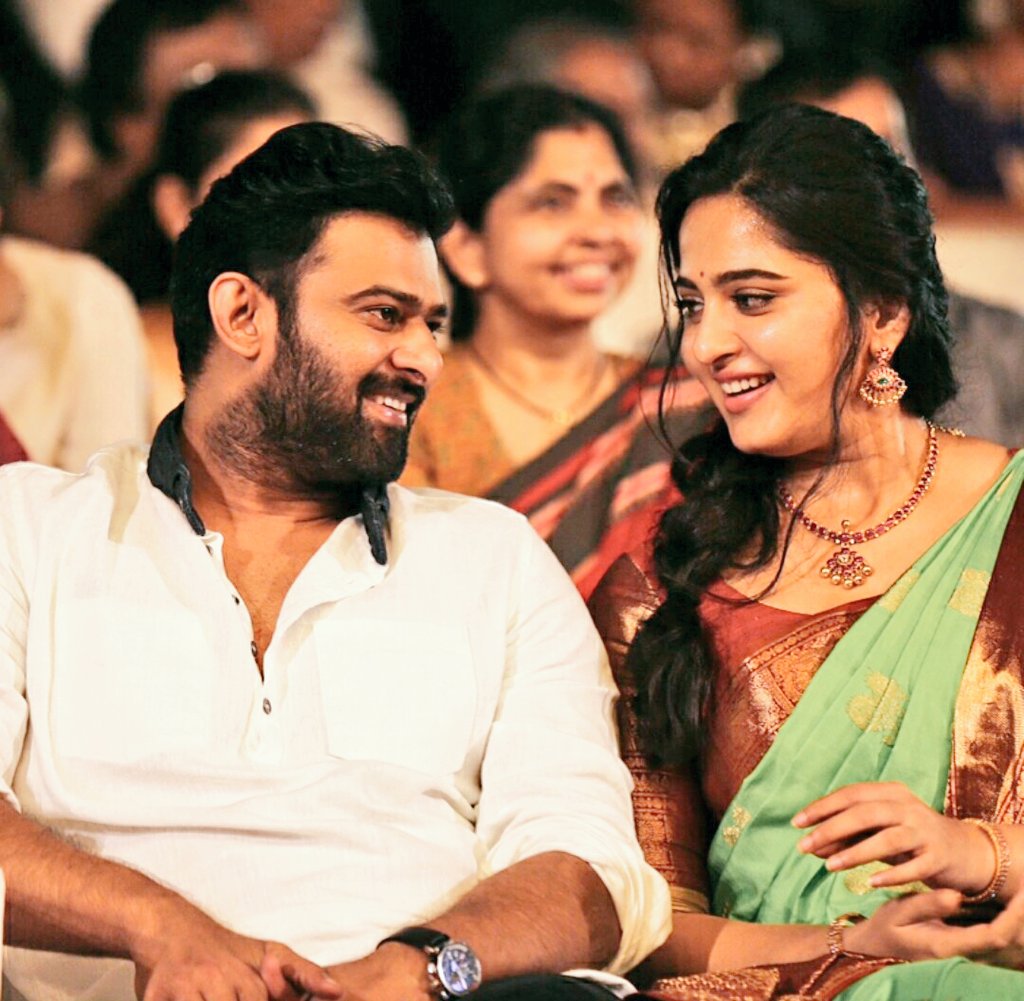 Coming to Prabhas's wedding that is currently the hot topic, the 37-year-old actor has found love, and buzz is that the girl is from an influential family living in Visakhapatnam. We had earlier reported, that Prabhas's uncle Krishnam Raju did find a suitable bride for Prabhas from Vishakapatnam. However, we have no official confirmation from the family.