Who 'forced' Dileep to marry Kavya?
Dileep tied the knot with Kavya Madhavan in a secret ceremony
This was both Dileep and Kavya's second marriage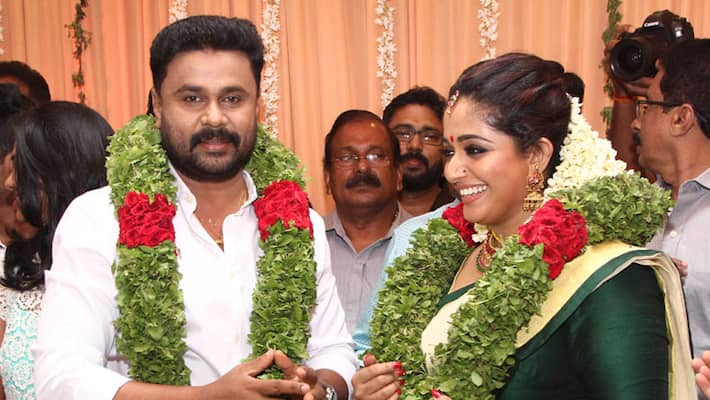 The two stars, dressed in traditional attires, tied the knot as the wedding was broadcast live.
This is the second marriage for both Dileep and Kavya. On being asked what made him decide that he should tie the knot with Kavya, Dileep said, "You all are aware of the problems in my life. However, Kavya was not the reason for any of them. Hence I wanted to marry the girl who had been made a scapegoat by linking her to me. I spoke to my daughter, mother and brother and they all extended their support."
But it was Dileep's daughter from his previous marriage, Meenaxi, who informed everyone that she wanted the couple to tie the knot. She added that she was the one who 'forced' her father to take the next step.
The wedding ceremony was attended by the who's who of the industry.  Mammootty, Meera Jasmine and producers Suresh Kumar and Renjith were among the ones who attended the wedding. 
Last Updated Mar 31, 2018, 6:45 PM IST