When Ranbir Kapoor had foreseen Imran Khan's exit from Bollywood in viral clip from Koffee With Karan - WATCH
Did you know Ranbir Kapoor predicted that former Bollywood star Imran Khan would quit Bollywood many years ago on Koffee with Karan? An old viral video clip has resurfaced on popular social media platform Reddit. In that clip, Ranbir Kapoor had predicted Imran Khan's exit from the Bollywood industry many years ago.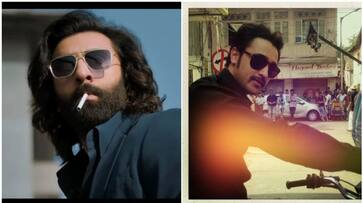 With his heartfelt romantic comedy films and boy-next-door charm, actor Imran Khan won hearts in his relatively short but impressive career in Bollywood. Today, his films are loved and lauded for their comfort. His fans miss him terribly on screen. However, much before Imran quit acting, Ranbir Kapoor predicted this on their joint appearance on an earlier season of Koffee with Karan. Ranbir and Imran appearance clip has gone viral on Reddit. In the video, Ranbir said, "You know, he also seems like someone who, at the peak of their career, would probably leave it. You know, if he just was not interested." Imran seemingly said, "You wish," leaving everyone in splits. Karan said, "He is going nowhere."
ALSO READ: Tiger 3: Katrina Kaif's smooth dance rehearsal for 'Leke Prabhu Ka Naam' is unmissable - WATCH
RK predicted Imran's exit
byu/Far-Ad7003 inBollyBlindsNGossip
Fans took to the comments section to express their hot takes. One person wrote, "He (Imran) found his genre and did pretty well for himself." Another added, "I have heard he is a good human being too." One person added, "Ahhh. RK looked goooooood back then. Man, these were the DAYS!," Another added, "Ohh. Both look so good."
Fans of Imran Khan have often expressed that they miss the "era of Imran Khan Bollywood romcoms." A few months ago, the actor teased his comeback on Instagram post of Zeenat Aman. Taking to post comments section on Instagram, a fan wrote, "Zeenat Ji ne bhi comeback karlia, patani mera @imrankhan kab karega." Surprisingly enough for the fan, the actor replied, "Chalo Aditi, let us leave this one to the internet… 1M likes. I will make it happen." He shared Zeenat Aman Instagram post on his story with the caption, "Taking notes on how to make a comeback from Zeenat ji."
ALSO READ: Ananya Panday, Aditya Roy Kapur papped on 'romantic long drive' in viral video - WATCH
Last Updated Nov 11, 2023, 1:17 PM IST