When Naga Chaitanya warned a woman after she said her husband is 'madly in love' with Samantha
Tollywood couple Samantha and Naga Chaitanya played love guru in a chat show titled AskChaySam. In this, Chaitanya sent a warning to a woman that her husband will disappear after meeting him after she said her husband is 'madly in love' with Samantha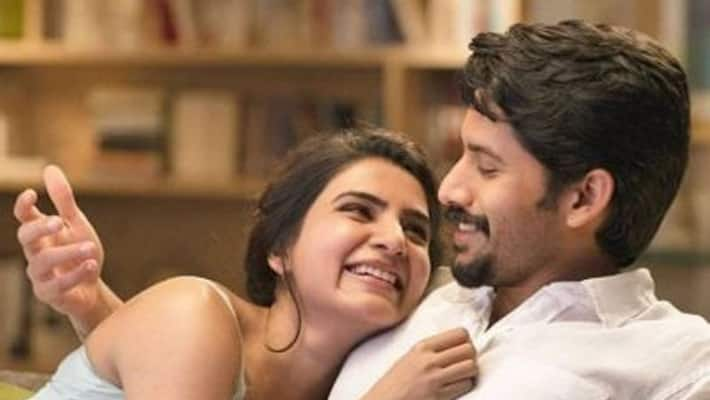 Naga Chaitanya, the cool, decent guy and husband of actress Samantha Akkineni has revealed his tough side and his possessiveness towards Samantha when he told a woman that he will make her husband disappear for liking Samantha.
In a chat show titled AskChySam last year which was held post the marriage, the couple appeared and took questions from fans who sought their advice.
A woman named Bhoomi Ganesh wrote to the couple which hurt Chaitanya as the woman had complained that her husband likes and is 'madly in love' with Samantha. She asked the couple for suggestions on how to divert his attention towards her.
Immediately, Samantha giggled and laughed but this moment had not gone down well with Chaitanya. Samantha's hubby was angry and advised the woman to tell her husband to meet him. He can be heard saying that he will sort the problem and warned that post meeting him, her husband will not return.
The couple first started to date during their film shoot 'Ye Maaya Chesave' in 2009 which was Samantha's debut film and she won Filmfare award for best debut and also Nandi award in 2010. From then on, there was no looking back for her career-wise. The bonding between actors turned into love and after 10 years of dating, they got married.
 
Last Updated Jun 12, 2020, 3:25 PM IST