When Ajay Devgn said he doesn't listen to his wife Kajol, here's how actress reacted
Kajol and Ajay Devgn are one of the most loved couples in the Bollywood industry. Once Ajay took a dig at Kajol and taunted on her National Television; read on.
Kajol and Ajay Devgn are known for their playfulness as a couple. They never hesitate to taunt and make fun of each other on National Television. Kajol and Ajay once appeared on Koffee With Karan, and things heated up a little bit. Kajol and Ajay were continuously taking playful digs and left no stone unturned in teasing each other.
When Karan Johar asked Ajay Devgn what one lie every man in the industry tells, he said, "I love my wife." Kajol looked surprisingly at him, while Karan Johar burst out laughing.
Ajay even teased Kajol that now she has become 'old', to which Kajol said, "Tumhara budhapa hoga, mera toh nahi hain "(You must be old I ain't).
Similarly, talking about their relations, Karan Johar asked Ajay, "So she talks and you listen to her?" Ajay Devgn replied, "No, she talks, and I do not listen." Reacting to this Kajol started lauging and found it very funny. Well, it was hilarious marital life insight Ajay revealed about his relation with Kajol.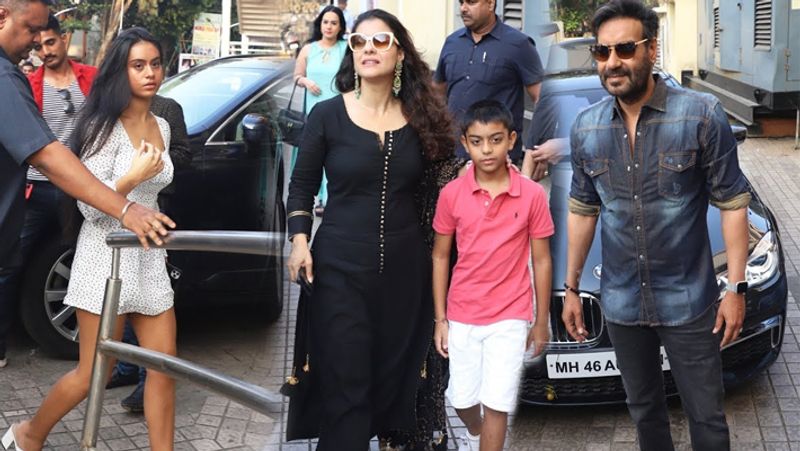 On the work front, Ajay will be seen in Bhuj: The Pride Of India and Kajol was last seen in Tribhanga.
Last Updated Jul 23, 2021, 6:31 PM IST