What happens when Vidya Balan as Shakuntala Devi meets Danish Sait of French Biriyani?
Check out this fun banter between Vidya Balan a.k.a Shakuntala Devi and Danish Sait of French Biriyani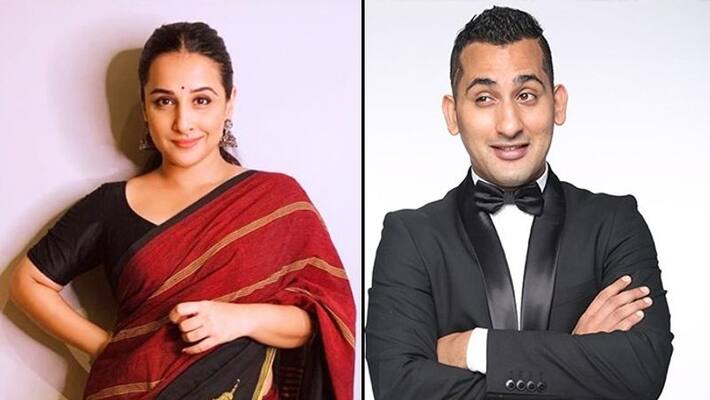 Amazon Prime Video recently released a treat for its audience of French Biriyani starring Danish Sait in the lead role and Shakuntala Devi starring Vidya Balan in the lead role- one one platform, in a fun conversation: Danish video calls Vidya Balan. 
The video is a fun banter and starts with Danish Sait asking some math related doubts to Shakuntala Devi who solves them, instantly. Vidya Balan also shares her love for numbers and all the fun they had while shooting for the film as it had rekindled her love for numbers too. 
Vidya also shares on how she is a big fan of Danish Sait's work and had a great time laughing their hearts out. Danish then invites his four friends and Vidya solves their various problems with some great tips and had a great twist of comedy to it. This nine minute video is surely going to make you laugh your hearts out with its dialogues and so much more. 
 
Last Updated Aug 6, 2020, 3:52 PM IST