(Watch) Robert Downey Jr gets beaten up by 'mob', read on to find out why
A video of 'Iron Man' Robert Doney Jr has been doing rounds on social media wherein he is being beaten up by a 'mob'. The actor himself has shared the video, calling it complete 'mob violence'. Read on to find out what exactly did happen with RDJ.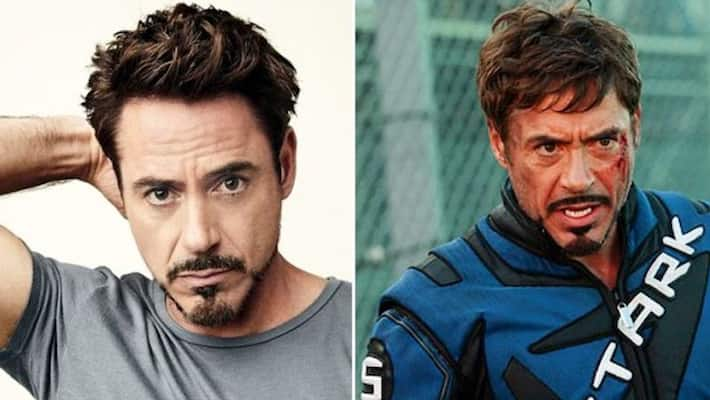 Actor Robert Downey Jr has rightly earned the title of 'Iron man' for his portrayal of the Marvel Studios' superhero. However, Robert who has a massive fan following across the globe has posted a video wherein he is being beaten up by a 'mob'. So, what exactly did happen with 'Tony Stark'? Well, it was Robert's seven-year-old daughter Avri's birthday, and the dotting father that Robert is, he wanted to do something special for his daughter. Thus, he decided to dress in a confetti suit for his daughter and her friends during the birthday party.
ALSO READ: Do you know Tom Cruise was considered for Iron Man instead of Robert Downey Jr? Read this
The actor, who has worn the Iron Man's suit several times, was beaten up by Avri's friends while wearing a human piñata costume. RDJ also shared a hilarious video of the same where a bunch of small kids is having the time of their lives as they playfully beat him up. In another video, Robert has purposely fallen down on the ground. Once again, the kids have surrounded him and started beating him. Taking it to his social media, Robert shared the video captioning it as: "For my dearest daughter Avri's bday I gave the kids what they want. Which is clearly mo violence." Since then, the post has garnered over 10 lakh likes.
ALSO READ: Robert Downey Jr unfollows Marvel co-stars Chris Evans, Tom Holland; leaves fans surprised and upset
These cute videos of the children playing with Robert show how loving a father he is, who wishes nothing but his daughter to be happy and enjoy her fullest on her birthday! We are sure that little Avri, must have really loved her father's latest 'stunt' during her birthday party. On the work front, Robert Downey Jr has been roped in by Christopher Nolan in his next project' Oppenheimer. The Avengers actor will be seen with actor Matt Damon and Cillian Murphy in the film which may also feature Emily Blunt.
Last Updated Nov 5, 2021, 4:05 PM IST