Baywatch trailer: Priyanka Chopra looks HOT as hell and you must WATCH it!
Priyanka Chopra gets just a second in the trailer, but what a second that is! Watch the video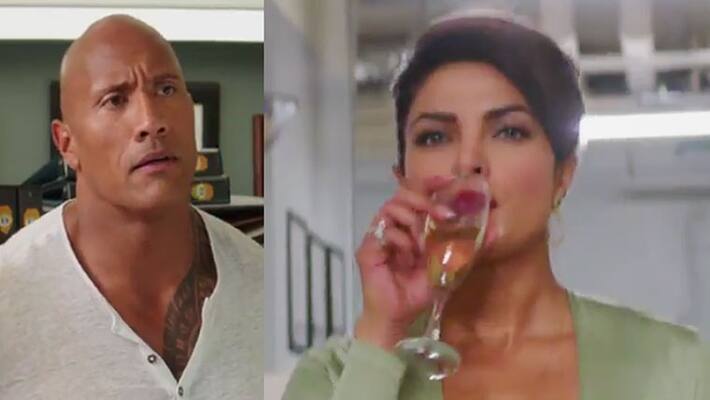 Several original Baywatch cast, including Hasselhoff and Anderson, also have made cameos in the movie.
Priyanka Chopra plays the antagonist Victoria Leeds. Though she appears only for a second in the trailer, she owns that moment. She looks super hot, donning a plunging neckline dress and holding a glass of champagne.
PeeCee had mentioned earlier in an interview that she will be playing a billionaire badass in the movie, but one would expect a little more screen time for her, especially when she made such an impression in the one moment allotted to her.
The trailer shows that Dwayne Johnson is the watchful guardian of the beach. Zac Efron is the chilled out diver who loves to party and flirting with girls. The movie comes from the director Seth Gordon who has previously made comedy films like Horrible Bosses, Identity Thief and Freakonomics.
Baywatch releases on May 26 next year. Here check out the trailer.
Last Updated Mar 31, 2018, 6:43 PM IST