Unbelievable! 'Sushant Singh Rajput's soul opens up' to paranormal expert 'about his mysterious demise'
Paranormal expert Steve Huff claimed he spoke to late actor Sushant Singh Rajput after he received a lot of mails and messages pleading him to do his session with the actor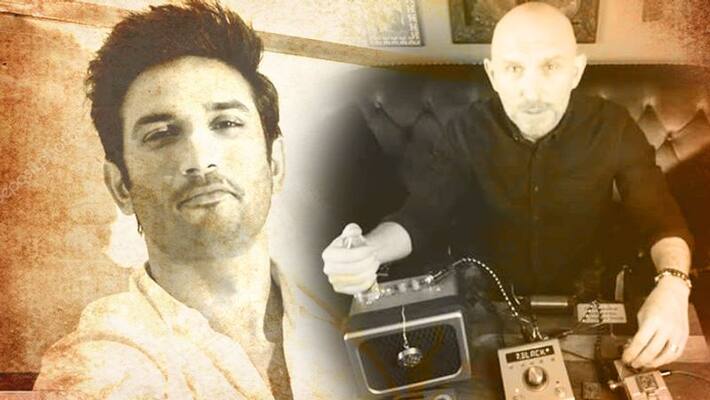 Sushant Singh Rajput's untimely death has sent across shock waves among fans, so much so that it has been a month since the tragedy but they continue to mourn over the irreparable loss.
While his fans are still in disbelief, a popular paranormal expert, Steve Huff claims to have spoken to the late actor.
According to Huff, Sushant's fans reached out to him via email and demanded him to speak to the actor's soul.
Huff conducted his 'soul speaking' session on July 13 and soon after, he uploaded a video on his YouTube channel - Huff Paranormal.
In the video, Huff is seen setting up his device (spirit box) to talk to the late actor who passed away on June 14 last in Mumbai, according to reports.
The video opens to Huff asking Sushant Singh Rajput's spirit, "Are you in light"  and he replies, "Tell Steve I am getting light," when Steve further says, "You are in the light saw last night," SSR's spirit replies, "I was in it."
Later, Huff dropped the second part of the video too and it is available to the members of Huff's YouTube channel.
According to his Huff's website huffparanormal.com, "He is a Photographer, Blog owner, Paranormal Researcher and inventor of a few powerful devices that help connect with the dead called THE PORTAL and THE WONDER BOX.
After nearly eight years, what he is doing is finally being recognized all over the world."
Last Updated Jul 19, 2020, 4:23 PM IST