Umair Awan to soon release his new song tracks amid the coronavirus pandemic
The 25-year old singer, Umair Awan comes from a medical background.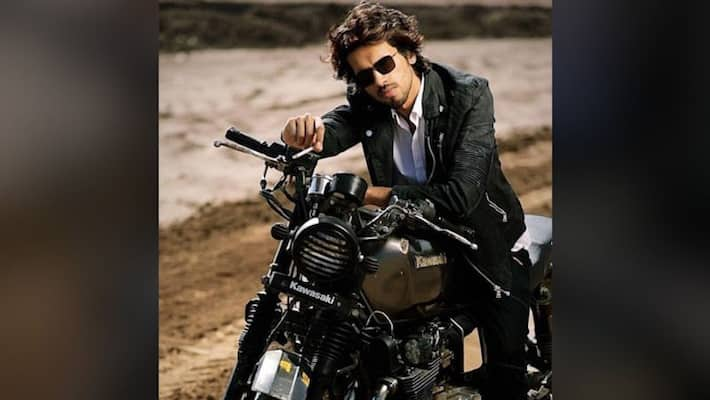 It is a common notion everyone has that an actor's son or daughter will be an actor or an actress. But that is not true in every case. Umair Awan is one of the emerging singers from Pakistan whose father Salem Awan is an actor. 
Umair says, "Since childhood, I was fascinated by the idea of singing. It excited me very much and as a commoner, I was a bathroom singer (laughs). Jokes apart, I loved to lend my voice and create my own compositions since childhood." Born in Muzaffarabad, Awan is currently residing in Pakistan's capital city, Islamabad.  
Born on October 15, 1994, Umair says that his family always supported him towards his goal of becoming a singer. However, his family wanted him to pursue his education first and then make a career in music. The 25-year old singer comes from a medical background. 
With ever-growing love for music, he left his studies to make a career in music. His favourite singer and his idol have been Atif Aslam. "His songs and voice have a soothing experience and can enlighten anyone's mood", stated Umair. 
To name a few songs of Awan, he has sung 'TikTok Billo', 'Teri Yaadien', 'Adhoura' and 'Changi Lagi'. Ever since the COVID-19 outbreak, Umair has been busy composing tracks which he plans to release soon. The talented singer believes that if one has got the right company, there is a way to immense growth. His song 'TikTok Billo' along with his best friend Honey Raaj remains one of the biggest hits which has clocked more than 22 million views on YouTube. The singer is very excited about his upcoming projects and we can't wait to know what new he has in store for his fans.
Last Updated Jul 18, 2020, 11:59 AM IST