Tubelight trailer brings out the real 'Bhai' in Salman Khan
Shah Rukh Khan is seen only for a millisecond but his appearance would hardly go unnoticed.
Another aspect about the trailer that might interest you are the beautiful locales of Leh and Ladakh.
Tubelight is slated to release on June 23, 2017.
The trailer of Salman Khan's much-awaited film, Tubelight, is finally out! I know all you Salman fans have been desperately waiting for this day and now that the trailer is released, we are sure you guys are more than excited to see what the Salman Khan-starrer is all about. Directed by Kabir Khan the emotional drama is all set to hit the screens on June 23. 
On 25th May at PVR, Juhu, Mumbai, Salman Khan, brother Sohail Khan and director Kabir Khan with other team members unveiled Tubelight trailer in a jam-packed theatre. According to a spectator present in the auditorium, Salman was sitting on the floor and watching himself on the big screen as there was no place for him to sit.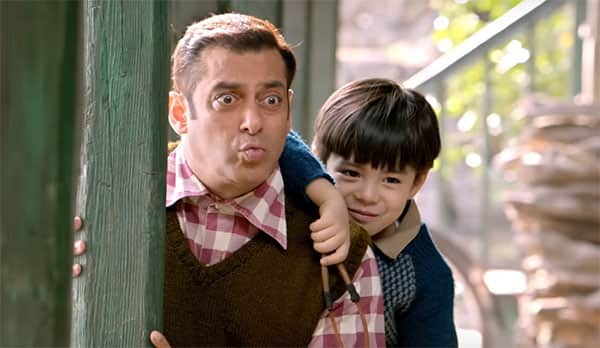 In the movie, Salman plays the character of Laxman Singh Bisht aka Tubelight, very similar to his previous character of Pawan Kumar Chaturvedi in Bajrangi Bhaijaan. Both the roles have the same characteristics - naughty, happy-go-lucky, honesty, innocence and idiocy of the village simpleton. If Bajrangi Bhaijaan was about Pakistan, then Tubelight is about China. Sohail Khan is Salman's on-screen brother Bharat, who is a soldier in the Indian Army's Kumaon Regiment on the Indo-China border. 
Tubelight was mostly shot in Ladakh and a few parts of Himachal Pradesh; the landscape comes out gorgeously in the 2.23 minutes video, so it makes the movie a must watch.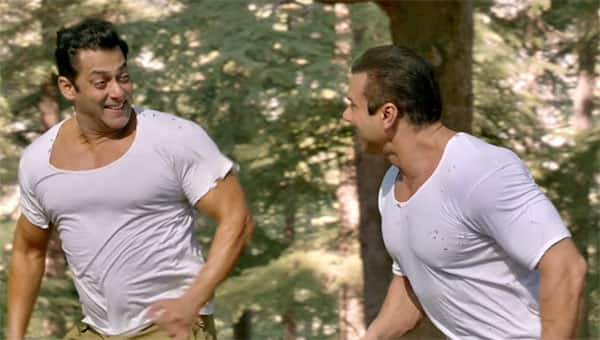 However, Salman Khan was not happy while watching his own trailer. While the entire auditorium was on its feet and screaming for more, he quietly said to one of his close friends that the trailer left him feeling sad.
Tubelight is one of Om Puri's last films. And the late actor has some really emotional scenes in it with Salman. You will see Om Puri in the trailer giving a mind-blowing dialogue. Watching Om for the last time Salman said, "He was shooting with me one day and the next day I heard that he was gone. I shall miss him."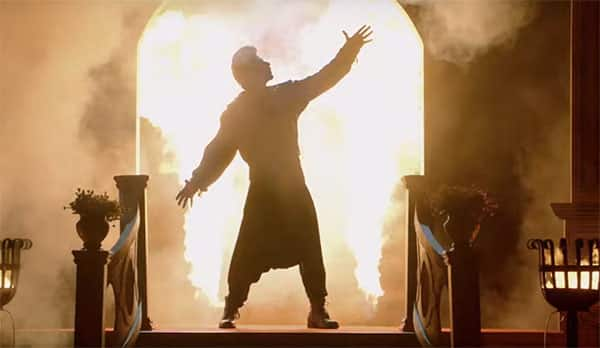 Another major highlight in the trailer is Shah Rukh Khan's appearance. He is seen only for a millisecond, but his presence would hardly go unnoticed. 
When asked if the makers chose China war as the backdrop instead of Pakistan to avoid controversy, Salman jokingly said, "Release Bajrangi Bhaijaan again." Salman interrupted saying the story of Tubelight demanded the 1962 war backdrop. 
At the trailer launch, Salman took a dig at himself as he called himself a "limited performer." His director, Kabir Khan, corrected him, saying, "I think after this film people won't say that."
Also starring Chinese actress Zhu Zhu and Om Puri, Tubelight is set to release this Eid.
(With inputs from PTI)