The Kardashians: Kim-Kourtney's scandalous feud to Timothee Chalamet; know what is in THIS season 4
The Kardashians is back with a new season, and the producer has already hinted at what to anticipate from the famous reality television series.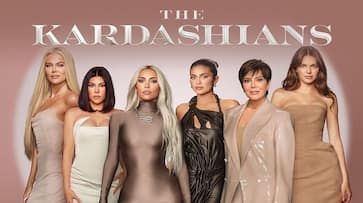 The Kardashians, a popular reality show, usually sparks a lot of conversation and argument. The same thing happened in the show's fourth season debut, which featured Kim and Kourtney Kardashian in a heated dispute. This isn't new, since the sisters have had feuds and battles before, but it reached a boiling point last season. The quarrel continues in Season 4 when the 42 and 44-year-olds talk on the phone.
Clips from the altercation went viral on social media, with netizens scrutinising their actions. Kourtney referred to Kim as a witch, and the latter informed her that there is a group chat called Not Kourtney where her pals moan about her. Ben Winston, the show's executive producer, has revealed details about the upcoming season.
The Kardashians produced Kim and Kourtney's sensational dispute:
"There's no doubt about it — it's probably our most fiery scene that we've ever shot, in the premiere," he told Variety. But then you see that the rift is starting to mend." Season 5 is presently in production, while Season 4 was shot between February and July of this year. Winston said, "If there was a theme with this season, it's that whatever happens in their family, blood is always more important than anything."
The EP went on to explain that filming the fight scenes was tense and challenging, and that all of the Kar-Jenners have a voice in their stories and editing because they are executive producers on the show. "With them, it's a very collaborative process." I don't consider them to be the topic of our show. "I consider them to be our partners," he stated. Ben revealed that there are aspects of their lives that they are not comfortable presenting on film, and the team respects that.
Timothee Chalamet and Bad Bunny are produced by the Kardashians
When discussing the season's themes, he stated that Khloe and Tristan's co-parenting arrangement provides a really honest glimpse into her life. Ben revealed that they haven't filmed anything linked to Kylie Jenner and Timothee Chalamet's blossoming romance. When asked if there are plans for it, he explained why he does not want to say. "Nothing I can say will bring me good things on that," he began his explanation.
"If I say I hope to, that becomes a headline, and I suddenly lose access." I'm not going to win that. So all I can say is that we haven't shot anything," the producer continued. He felt the same way about Kendall Jenner and Bad Bunny's relationship. He admitted that Kim's participation in American Horror Story, as well as her roles as a mother and entrepreneur, will play an important role in her plot. The Kardashians is available on Hulu and Disney+ in the United States.
Last Updated Sep 30, 2023, 4:30 PM IST