The Broken News S2 teaser out: Shriya Pilgaonkar, Sonali Bendre star against Jaideep Ahlawat
Jaideep Ahlawat, Sonali Bendre, and Shriya Pilgaonkar play the main characters in The Broken News. Zee5 will debut the show when it does.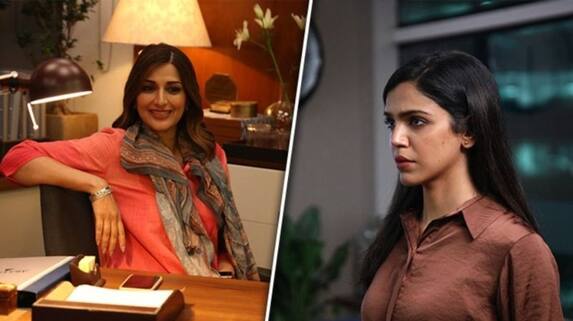 The Broken Show's Season 1 premiere pleased viewers immenselt. Every second was enjoyed by them both visually and beyond that. The much anticipated second season of the show's teaser has now been released by the creators.
ALSO READ: Adipurush: Is Kriti Sanon dating Prabhas? Actress reveals the TRUTH
THE BROKEN NEWS SEASON 2 TEASER IS UNVEILED: An much anticipated Hindi online series called The Broken News Season 2 looks to be thrilling. Viewers are more thrilled than ever after the show's makers released the official teaser on June 7. The teaser depicts Ameena Qureshi (Sonali Bendre Behl) and Radha Bhargava (Shriya Pilgaonkar) conversing. Ameena is informed by Radha that she is prepared to topple Dipankar Sanyal's (Jaideep Ahlawat) dynasty. Check out the teaser here:
ABOUT THE NEW SEASON: The Broken News Season 2, which stars Sonali Bendre, Jaideep Ahlawat, Shriya Pilgaonkar, and many others, is sure to enthral viewers. The conflict between Josh 24x7 and Awaaz Bharti, led by Deepankar Sanyal (Jaideep Ahlawat) and Amina Qureshi (Sonali Bendre Behla), is the subject of The Broken News. While the latter is the top news station in the nation because it sensationalises and sells news better than anyone else, the former is a more upright, sober channel that nonetheless upholds journalistic ethics and objectivity. The Broken News Season 2, which is being directed by Vinay Waikul, promises to deliver compelling storytelling and suspenseful turns.
ALSO READ: Adipurush: 7 Reasons to watch Prabhas, Kriti Sanon's film
Last Updated Jun 7, 2023, 9:04 PM IST