The Archies: Zoya Akhtar on what to expect from Suhana Khan, Khushi Kapoor's debut
Zoya Akhtar's "The Archies" promises a musical with fresh performances, featuring star kids Suhana Khan, Khushi Kapoor, and Agastya Nanda, set to release on December 7, 2023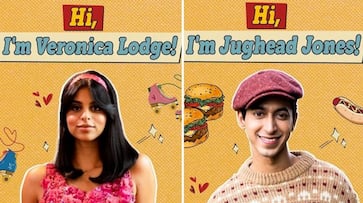 Zoya Akhtar is set to make her return to the OTT streaming space with "The Archies," a teen musical comedy movie slated for release on Netflix. The film features a cast of newcomers, including star kids Suhana Khan, Khushi Kapoor, and Agastya Nanda in the lead roles. The project was officially announced at the Tudum festival held in June of this year.
In a recent interview with Vogue India, Zoya Akhtar shared details about her ambitious project, which has already generated buzz among film enthusiasts due to its promising trailer and posters. Notably, the acclaimed filmmaker offered insights into what viewers can expect from "The Archies," a movie adaptation of the famous comic series of the same name.
Zoya Akhtar explained that "The Archies" is a live-action adaptation of a comic book world that adds a certain level of reality while also being deliberately over-the-top. She described it as a comic come to life and encouraged viewers to approach it as such. She stated, "It is like, they can expect a musical. And they can expect very, very fresh performances."
"The Archies" centers around the character Archie Andrews, played by Agastya Nanda, and his group of friends. Suhana Khan takes on the role of Veronica Lodge, while Khushi Kapoor portrays a character inspired by Betty Cooper. Other cast members include Mihir Ahuja as Jughead Jones, Vedang Raina as Reggie Mantle, Aditi Saigal as Ethel Muggs (aka Dot), and Yuvraj Menda as Dilton Doiley.
The screenplay for "The Archies" is penned by Zoya Akhtar, along with Reema Kagti and Ayesha Devitre Dhillon. The film is produced under Akhtar and Kagti's production banner, Tiger Baby Films, and is scheduled for release on December 7, 2023. Fans can anticipate the release of the official trailer in the near future.
ALSO READ: RRKPK: Karan Johar reveals his facination with infidelity; throws light on Dharmendra, Shabana Azmi's track
Last Updated Sep 26, 2023, 9:52 AM IST