Thala Ajith turns 50: Top 10 impactful films of Tamil movie star
As Thala Ajith turns 50 today, Asianet Newsable lists out 10 films of his that one should not miss. These films not only shaped his career but also won him the massive fan base he enjoys in Tamil Nadu and outside the state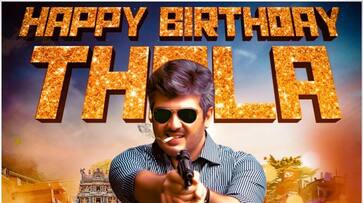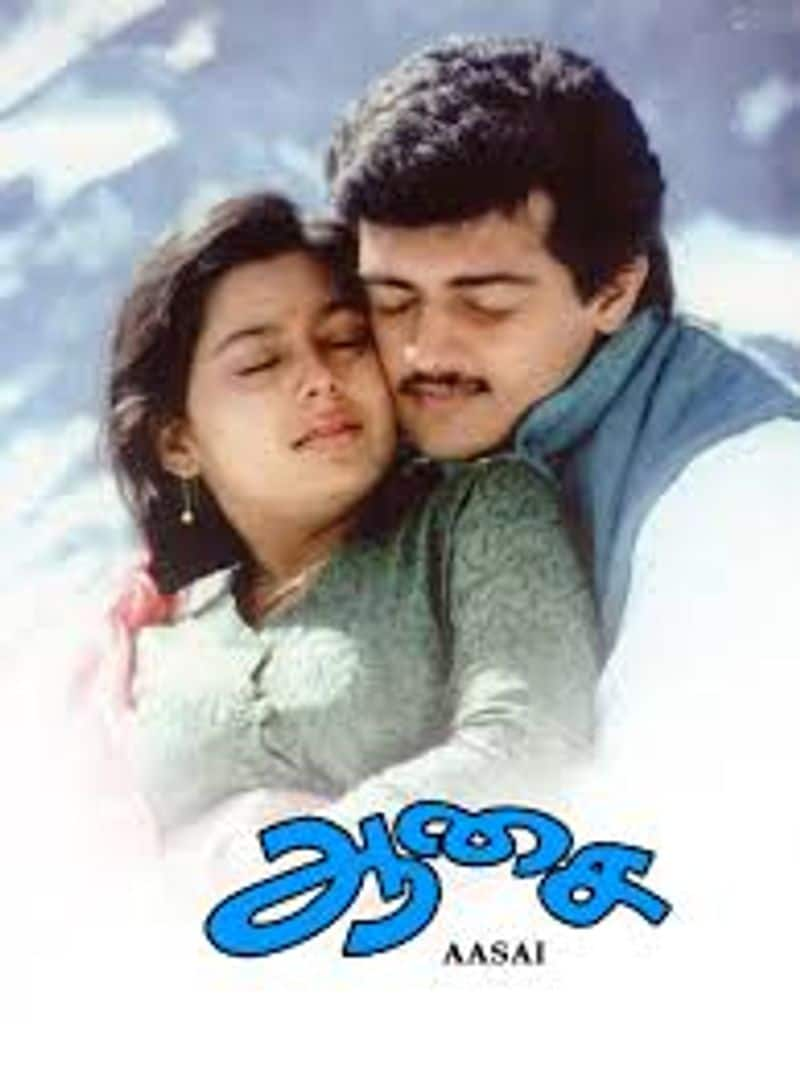 Although he debuted with En Veedu En Kanavu in 1990, his first critical performance came in Aasai in 1995. Aasai, a romantic, action thriller was produced by Mani Ratnam. Ajith plays Jeeva, a love interest of Yamuna, played by Suvaluxmi. However, the antagonist, Prakash Raj, who plays Madhavan an Army major stands in his way. Despite being her brother-in-law, he has feelings for her and tries to impress the family. He kills his wife, stages it as a natural death, gets Yamuna and her father to Delhi to look after his child. Meanwhile, Jeeva also lands in Delhi. Madhavan becomes aware about the relationship between Jeeva and Yamuna and he plots to ruin Jeeva's reputation.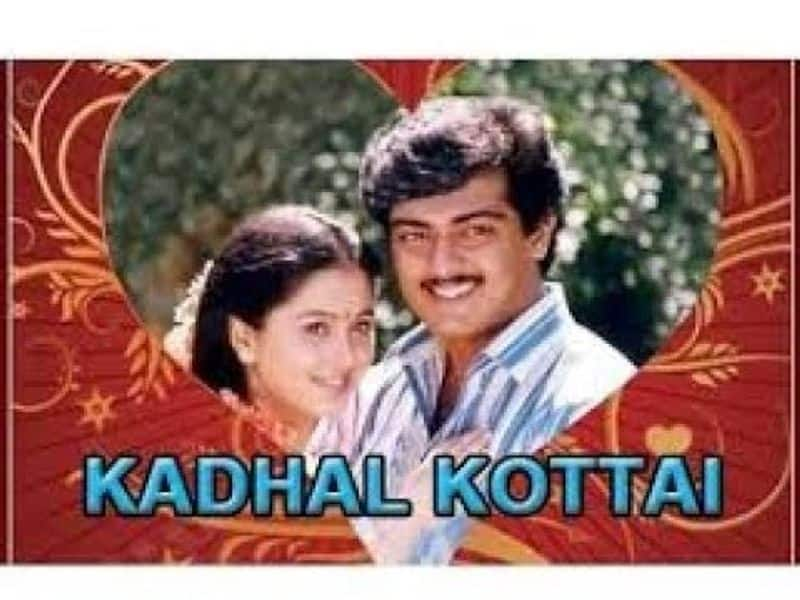 The next film on this list is Kadhal Kotai (1996). It is the movie that established him as a romantic hero. Ajith plays, Surya, an auto driver who has only expressed love through letters. He meets his love interest Devayani on several occasions and also arranges her shelter and aids her in her search for a person. But is Surya the person she was looking for all along?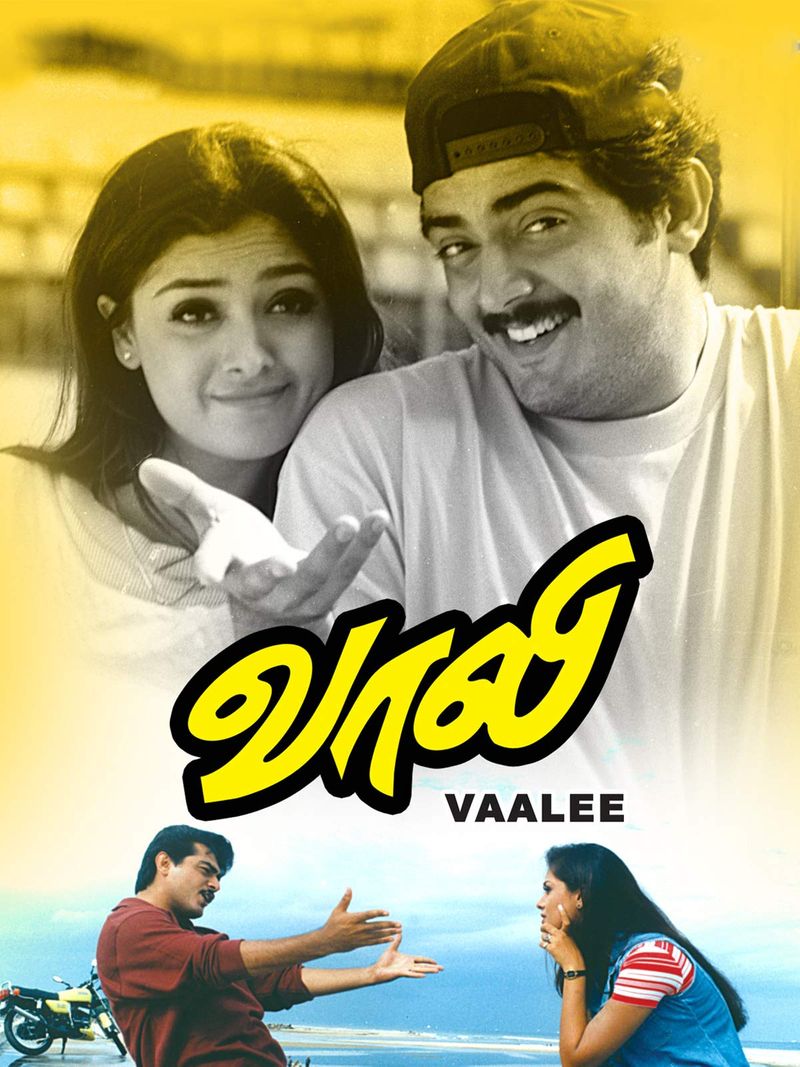 His big success arrived, and the industry started taking him seriously with his performance in Vaali (1998). His dual role, one as the antagonist and the other as the protagonist got him further recognition. The antagonist, Deva, the twin younger brother of Shiva, has a speech and hearing impairment. He is infatuated with his sister-in-law played by Simran. He keeps stalking her and plots to kill his unsuspecting twin. This film made big collections at the box office and earned director SJ Surya a good name as well and won accolades for both Ajith and him.
Kandukondain Kandukondain in 2000 an AR Rahman musical and multi-starrer is a film one should not avoid watching. Ajith plays Manohar, an aspiring director who meets the female lead while scouting for a location to shoot his movie. The first film flops. When he becomes too occupied with his next film involving actress Nandini (played by Pooja Batra), Sowmya (played by Tabu) who also likes him, suspects that he is neglecting her.
The film has Mammotty, Aishwarya Rai and Abbas and received good response.
The film's song Enna Solla Pogirai won Shankar Mahadevan the National Film Award.
The next film Dheena did not only cement Ajith's position as a lead actor in Tamil film industry but also got him the title Thala.
Ajith plays, Deena, a henchman of Adikesavan played by Suresh Gopi. He falls in love with Chitra played by Laila. Laila thinks he is a decent man but becomes aware of his profession. She, however, stands by him as she finds good qualities in him. One day he ends up beating a boy for teasing and handing out a love letter to Adikesavan's sister. He later gets to know that the boy is related to Chitra and the feeling between Adikesavan's sister and the boy is mutual. Ajith's decides to help the couple but Adikesavan gets to know about and is angry at Ajith, setting the path for the rest of the story.
KS Ravi Kumar's Villain where Ajith plays a dual role got the actor further fame and success. While one of the twins is a bus conductor by day and a Robin Hood of sorts by night, another is a physically challenged person. He won his second Filmfare award with this performance.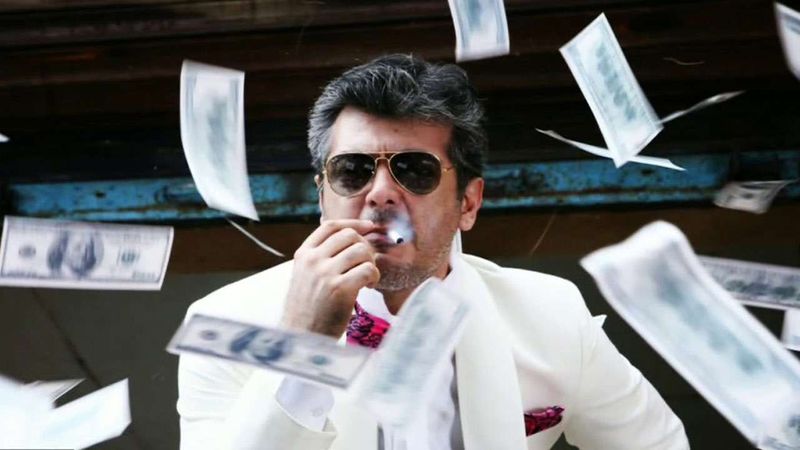 As Ajith was ageing and few of his films flopped, he took a sabbatical. Just when everyone thought he was done, he bounced back with Mankatha in 2011.
An honest cop was framed and supposedly killed. However, like in good films, the hero never dies. Vinayak Mahadev (Ajith) returns but hides his identity. With the help of a few, he goes out on a rampage to massacre the bad elements in the police department and also the home minister for supplying defective bullet proof jackets to the police department. The film was the second-best grosser after Enthiran. It was dubbed in Telugu and Malayalam too and made a huge impact.
Veeram, an action drama released in 2014 helped him continue to shine as a star and provided fans a film that can be watched with family. He plays Vinayagam, who falls in love with Koperundevi (Tamannah). But trouble is spotted when he sees that someone is out to get his lover's family.
Yennai Arindhaal is an action drama where Ajith plays a cop (Sathyadev) trying to stop illegal organ trade.  However, he is unaware that, Victor (Arun Vijay), the person who is performing the illegal trade, is the same person who killed his beloved one. The action thriller is a reminder that Ajith can still pull off action sequences after spending years in the business. The film became a commercial hit and earned Arun Vijay the Best Villain award.
The next film Vedalam is a complete package with action and drama. His Aluma Doluma song is also a favourite in clubs. He plays a small-time rowdy (Ganesh aka Vedalam) who is ready to do anything for money. He comes across the family of Tamizh (Lakshmi Menon), who takes cares of her aged visually impaired parents. He first cheats them in a property related matter, but the family saves him when he gets attacked by his rivals. A human trafficking gang abducts Tamizh and kills her parents
Ajith rushes to her rescue. Meanwhile she suffers head injury and loses her memory. He accepts her as his sister and sets out on a journey to get her enrolled in college and at the same time is desperately looking for the gang.
The film was the highest grosser in 2015.
His latest flick Viswasam (2019) is an action and sports drama in which Thookudurai (Ajith) hides his true identity from his daughter and wife Niranjana, played by Nayanthara. The couple decides to part ways due to his violent methods in dealing with problems. Gautam Veer (Jagapati Babu) the antagonist wants to kill Ajith's daughter as he thinks she was responsible for his daughter's career going haywire after she attempts suicide. The film made good box office collections and singer Sid Sriram won Best Playback Singer award for Kannana Kanne. The film also fetched D Immam the Music Director award.
Last Updated May 1, 2020, 5:48 PM IST