Sushant Singh Rajput death case: Amid ED grilling, Rhea shares WhatsApp chats with late actor
Close on the heels of Enforcement Directorate's (ED) grilling, actress and girlfriend of late actor Sushant Singh Rajput, Rhea Chakraborty has now released a conversation which she had with the late actor on WhatsApp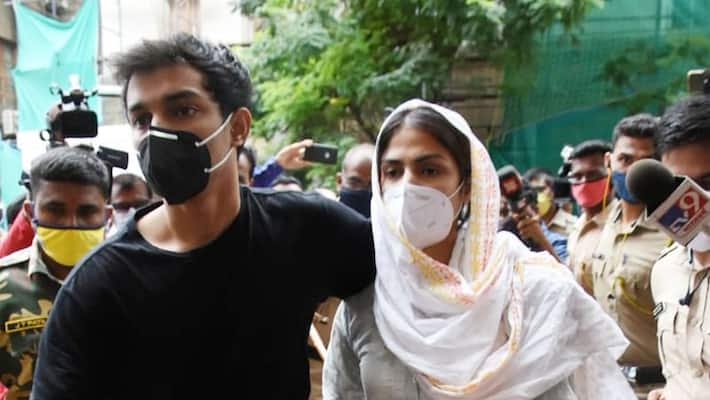 Mumbai: Sushant Singh Rajput's former girlfriend Rhea Chakraborty has released a WhatsApp conversation which she had with the late actor. In it, Sushant has spoken about his sister Priyanka and allegedly called her 'manipulative', according to Rhea.
As per reports, in the shared screenshots of a WhatsApp conversation, the late actor expressed concerns about his sister Priyanka's behaviour with Rhea.
The conversations contain late actor's thoughts about his sister Priyanka and he believed his sister was 'manipulating' his friend and roommate Siddharth Pithani.
The conversation also has praises for Rhea, her brother Showik and her family from Sushant.
"Your family is very epic. Showik is compassionate and you too who are mine, you are a sufficient cause for the inevitable change and respite globally. It will be a pleasure for me to be around you folks Cheers my friend for being a rockstar," actor Sushant allegedly made this conversation prior to his death, as per a report.
However, the late actor's lawyer is said to have dubbed this as a mind game played by Rhea, between the two siblings.
Meanwhile, the actress along with her brother arrived at the Enforcement Directorate office to depose their statements before the officials.
The ED grilled Rhea for eight hours after a complaint was filed by Sushant's father KK Singh. ED had registered a money laundering case against Rhea.
Last Updated Aug 10, 2020, 1:41 PM IST