Suriya's Jai Bhim out: Here are 7 reasons why Advocate Chandru's story is a must-watch
Here are 7 reasons why you should watch Suriya's Jai Bhim, a courtroom drama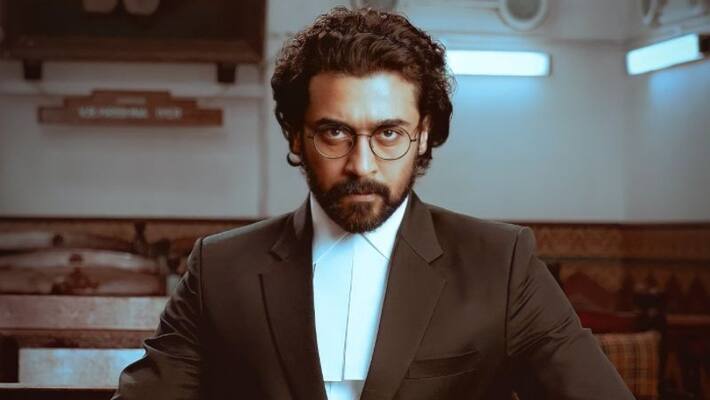 This Diwali holiday, Amazon Prime Video brings Tamil star Suriya's courtroom drama Jai Bhim to its viewers. This film outlines the true essence of the festive spirit, enveloping a beautiful and inspirational message of hope and triumph of truth. The film Suriya plays the role of popular Advocate Chandru, who takes it upon himself to learn the truth and fight all odds to bring justice for the feeble. Here are 7 more reasons why we can not miss this courtroom drama. Jai Bhim is currently running on Amazon prime in Tamil, Telugu and Hindi across 240 countries and territories.
Suriya: We have seen Suriya in many avatars, from cop to boxer to an entrepreneur. In the film Jai Bhim, Suriya will be seen playing the role of a zealous advocate who will go to any lengths to fight for the rights of the oppressed. His expressions and robust dialogue is a must-watch for Suriya's fans. The actor is all set to win hearts and motivate minds with this new character.
Also Read: Exclusive: Tamil star Suriya talks about some fun memories on Jai Bhim's sets, advocate Chandru and more
Cast: Suriya plays the role of Advocate Chandru. The film also features amazing and talented actors like Manikandan, Rajisha Vijayan, Prakash Raj, Lijo Mol Jose and Rao Ramesh. A good story is a job half done, but to make people feel the story, you need a talented set of actors who can effortlessly become their respective characters. And Jai Bhim has it.
Cinematography: The camera team has done a fantastic job from the film's first scene to the last. We all know camera work is an essential part of filmmaking, and S. R. Kathir did it quite well. 
Director: Jai Bhim is written and directed by Tha Se Gnanavel. He is a journalist turned filmmaker who closely followed the advocate, and his fight to bring this inspirational story on the screen is. 
Talent overloaded: Jai Bhim is a melting pot of artistic minds, producing together SR Kadhir as Cinematography, Sean Ronald as Music director and Philominraj as Editor all together have brought out a powerful tale of truth and faith.
Also Read: Jai Bhim trailer out: Suriya turns advocate Chandru in gripping courtroom drama
Soundtrack: Soundtrack: Written and sung by Arivu and composed by Sean Roldan, the song 'Power' takes the notion of honour and the struggle to achieve justice. The second song, 'Thala Kodhum' is very melodious and encapsulates the arduous justice journey. The song is sung by Pradeep Kumar, written by Rajumurugan and composed by Sean Roldan.
Courtroom drama: Many people love the war or words and power inside the courtroom. For those, this movie is a must-watch where you can see Suriya and other casts engaging in the intense statements. Jai Bhim will keep viewers on the edge of their seats. 
 
Last Updated Nov 2, 2021, 11:48 AM IST