Sudeep, Puneeth or Darshan: Who is better suited to play Abhinandan Varthaman's role in Sandalwood?
After Abhinandhan's safe return to India, the Sandalwood industry is looking for a suitable actor to essay the role of our nation's hero on the silver screen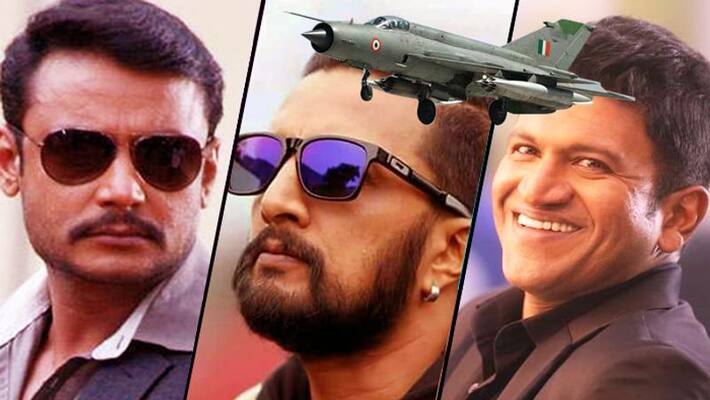 Bengaluru: While Bollywood is finalising the script to make a film on Indian Air Force Wing Commander Abhinandhan Varthaman, media reports have surfaced stating that Sandalwood too is planning capture on celluloid, the story of our nation's hero, who took down a Pakistan F-16 jet before crashing in their territory.
Among Sandalwood's superstars, the choice is between the three - Powerstar Puneeth Rajkumar, Challenging Star Darshan and Abhinaya Chakravarthy Kiccha Sudeep.
Speaking to reporters, Puneeth Rajkumar said, "He (Abhinandhan) returned to the nation as a real hero. We should feel proud after his safe return to India. We will later see if we get a chance to make a film on Abhinandhan."
As Puneeth is ready to showcase himself as Abhinadhan if a script is presented to him, several people claim that Challenging Star Darshan and Kiccha Sudeep would also be a good choice to play Abhinandhan Varthaman on reel.
Last Updated Mar 5, 2019, 5:39 PM IST