SPB death: Oscar winner AR Rahman left devastated
Oscar-winner AR Rahman who has a special place in heart for singer SP Balasubrahmanyam took to Twitter to express his state of mind over the news of the death of the legendary singer.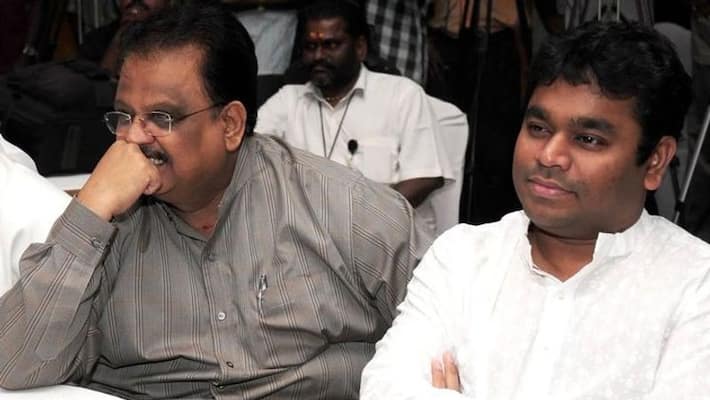 Oscar winner AR Rahman who shared a close connection with SP Balasubrahmanyam was left devasted after news of the singer's death. Rahman tasted success in his debut film Roja and the voice behind his Yeh Haseen Vadiyan song SB Balasubramanyam also helped him get a National award as a music composer.
The music composer took to Twitter and expressed his emotions and plainly stated, "#ripspb...Devastated". The music composer also posted a picture of him with SP Balasubrahmanyam.
SPB and Rahman became a hit pair and the composer has used SPB's voice for several superstars. For Rajininikanth, his intro song in 'Muthu's 'Orivan Oruvan Mudarali' still gives people goosebumps. The beats and the high-pitched voice of SPB left listeners spellbound.
In Kamal Haasan's Indian, he used his voice for Maya Machindra which again took listeners to another world. His song Anjali Anjali for Prabhu starrer Duet is another track that leaves a soothing effect on listeners, which the music composer cherishes every time he goes live.
Another song by SPB Enna Kanaville Netrodu from Kadal Desam, a musical hit, rings in the mind of the musician when he thinks about the legendary singer.
Last Updated Sep 25, 2020, 7:30 PM IST