Shilpa Shetty's husband Raj Kundra trolled post his arrest; his old tweets on 'Porn vs Prostitution' resurface
Post Shilpa Shetty's husband Raj Kundra's arrest, a few old tweets of his talking about adult films and prostitution have resurfaced.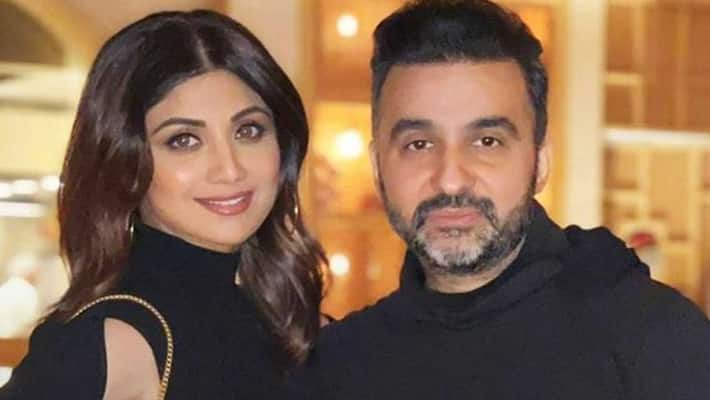 In a shocking incident, last night the Mumbai Police arrested Shilpa Shetty's husband Raj Kundra in a case involving pornographic films and have sufficient evidence against him.

In an official statement last night, the Mumbai Police chief said that he arrested Kundra, "as he appears to be the key conspirator of this." The police also said that they have "sufficient evidence" against the businessman regarding the porn films case.
As per the reports, Raj is named the 'key conspirator in the case which was registered in February 2021 by the Crime Branch.
Post his arrest, social media users got active and started trolling Shilpa and her businessman husband. Many started making memes and a few found out his old tweets talking about porn and prostitution. 
In March 2012, Raj had written a tweet that read, "Ok so here go's Porn Vs Prostitution. Why is it legal to pay someone for sex on camera? How is one different to the other??"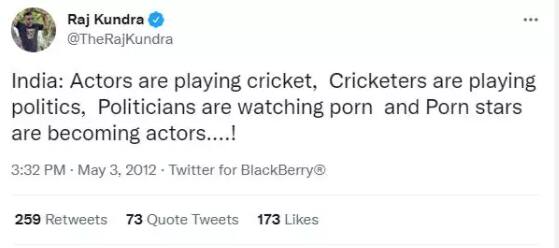 Another tweet on a related subject that he made in May 2012 says, "India: Actors are playing cricket, Cricketers are playing politics, Politicians are watching porn and Porn stars are becoming actors....!"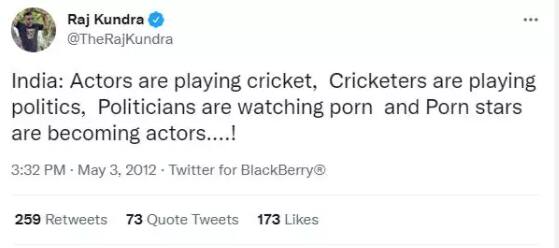 Not just tweets, the couple's old videos laughing as asked about how he earns from The Kapil Sharma Show has also gone viral too.
Mumbai Police Commissioner, Hemant Nagrale in a statement on Raj's arrest said, "There was a case registered with Crime Branch Mumbai in February 2021 about the creation of pornographic films and publishing them through some Apps. We've arrested Mr Raj Kundra in this case on 19/7/21 as he appears to be the key conspirator of this."
 
Last Updated Jul 20, 2021, 11:39 AM IST