Sandalwood star Darshan turns vegetarian, thanks to Hanuman and Rama
Did you know that Sandalwood hero Darshan, who never misses to include non vegetarian dishes in his diet, turned vegetarian for 12 days during the Jai Janaki Rama song shoot? Darshan was donning the Hanuman avatar for 12 days to complete the song shoot.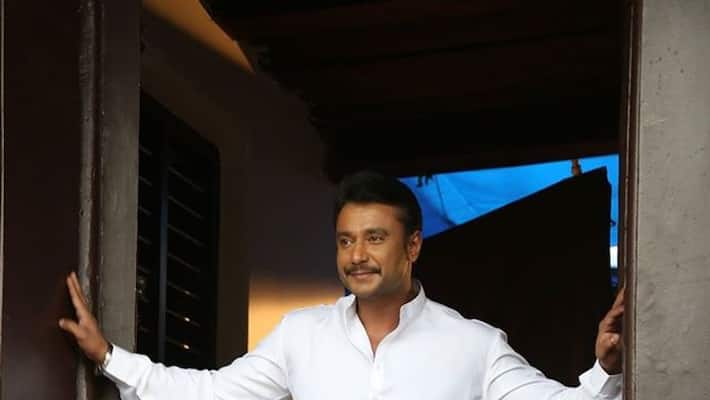 Bengaluru: Hard to believe that Sandalwood actor Darshan, who never misses his non vegetarian diet, turned vegetarian for 12 days for a song shoot with respect to his upcoming film Roberrt. 
The film director Tharun Sudheer himself was perplexed as the decision to keep entire crew working on vegetarian diet for 12 days had been suggested by Darshan. 
Tharun claimed that as the song Jai Janaki Rama has a story and Darshan had to don the role of Hanuman with a huge cut out of Lord Rama at the location, the Challenging Star took this decision keeping sanctity in mind. 
The director believes that it was is divine intervention that is able keep to keep the film's momentum alive. 
The film is in its final stages awaiting clearance from the Censor Board and is set for release on April 9. 
Last Updated Mar 21, 2020, 11:23 AM IST