Sandalwood Rocking Star Yash breaks silence, ends speculation on supari killings
These rumours are creating a rift and is spreading fear among fans on social media. There is no threat to my life," Rocking star Yash addressed the reporters.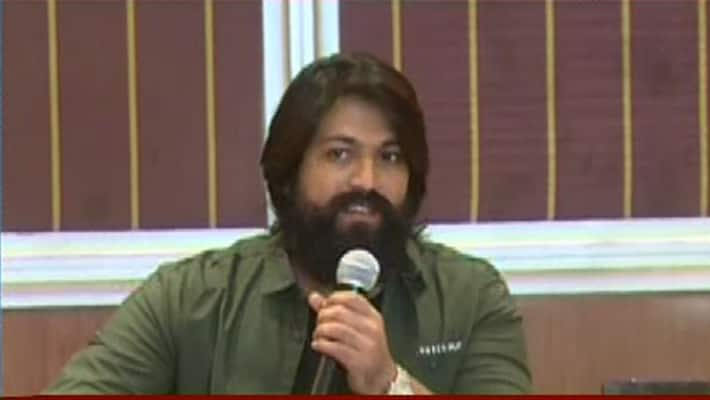 Bengaluru: Days after a fearful rumour spread on social media stating that a rowdy sheeter had received a contract to kill Rocking Star Yash, the KGF hero put an end to speculation and said that there is no threat to his life.
According to reports, the Central Crime Branch officials on Thursday arrested a group of gangsters in Bengaluru who revealed that they were hired to kill a prominent Sandalwood star. Speaking to reporters on Saturday, Yash said that he had spoken to the additional commissioner of police Alok Kumar and home minister MB Patil about the incident. Yash further said that both of them assured him that he was not on the hit list.
During the press conference on Saturday, Yash said that these rumours did not scare him but brought fear for his loved ones. Yash further stated that his phone was flooded with many calls to inquire about his well-being.
"There is a government. There are police and other officials out there who can handle the issue. I do not think somebody can easily kill me," Yash added.
Last Updated Mar 10, 2019, 4:34 PM IST