Sandalwood drug case: House helps of Sanjjanaa, Ragini grilled
CCB officials probing the Sandalwood drug bust involving actors Ragini Dwivedi and Sanjjanaa Galrani, summon their house helps and acquaintances for questioning.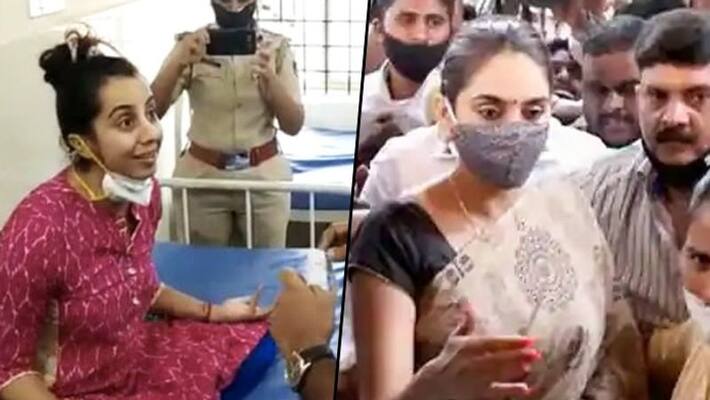 The Bengaluru Central Crime Branch, which is probing the Sandalwood drug scandal case, questioned the house helps of actors Sanjjanaa Galrani and Ragini Dwivedi.
As per sources, Sanjjanaa's house help was asked about the actor's behavior, when she ventured out of her home and when she normally returned. 
The house helps was also grilled on the guests who used to coming home and other details.
Archana Naik, wife of Ragini's close aid Ravishankar was also summoned and grilled. Archana Naik has reportedly told officials that her marital life was impacted ever since Ragini came into the picture.
Ragini and Sanjjanaa were first raided by CCB officials for their alleged involvement in connection with drug consumption and later arrested and grilled for their links to the racket. 
Both the actresses approached NDPS court for bail. However, the bail application was rejected and they were sent to jail as evidence  pointed towards their involvement in the drug case.
Last Updated Oct 15, 2020, 9:36 AM IST