Sandalwood actor Rashmika Mandanna was rejected for 'not having face for big screen'
Rashmika Mandanna spoke candidly to Priyamani in a celebrity chat show in which she revealed that she was previously rejected in auditions after being told that she didn't have a face for the big screen.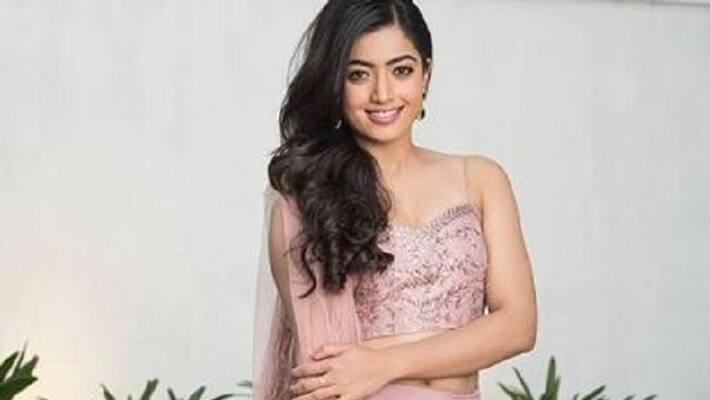 Rashmika Mandanna the heartthrob of Sandalwood, Karnataka and South India, who shot to fame with her debut movie Kirik Party and is one of the busiest actors in the South Indian film industry, revealed on a chat show that she was rejected because "she did not have a face for the big screen".
Rashmika speaking to another commendable actress Priyamani at a celebrity chat show, Famously Filmfare revealed that before being selected for Kirik Party, she auditioned for several other roles, but had to come back with a heavy heart after filmmakers sent her back saying "she didn't have that face for the big screen."
Though she did not reveal the names of the people that had rejected her, she surely remembered the circumstances she had to undergo clearly.
Speaking about her clinching the role in Kirik Party, Sanvi as she was known in the movie, Rashmika said that she was reluctant to give her contact number to the movie team as she thought it was a prank.
She was selected as the 'fresh face' in a beauty pageant and her photos were all over Facebook and Google when she was approached by the Kirik Party team that was in search of a fresh face.
Only after she was assured by her close sources that she should give this a shot, she gave her number to crew members. But even then, she wasn't so assured. Rashmika gave her nod only after her mother came and met the movie crew and okayed it.
Today, Rashmika has not only made her name in Sandalwood, with the latest release of Yajamana on Friday, in which she stars opposite Darshan. She has made a good name for herself in the Telugu film industry with blockbuster hits like Geetha Govindam and Chalo among others.
It's ironic that Rashmika who is considered one of the most adorable faces on the big screen was rejected five years ago, after being told that she didn't have the face for it. 
Last Updated Mar 2, 2019, 3:53 PM IST