Sabyasachi collaborates with H&M, brings new wave of clothing, accessories
Designer Sabyasachi has announced his exclusive collaboration with H&M, made for a new tribe of global nomads. This collection will surely blow your mind.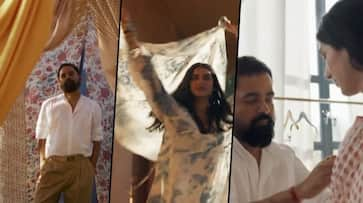 Designer Sabyasachi is known for bringing his desi ethenic touch to the fabric and pieces that he designs. Ever wondered, what will happen if he collaborates with one of the leading fashion brands H&M? Well, 'fashion' fireworks are guaranteed for sure.
H&M has finally got their Indian designer as Sabyasachi; celebrating the age of global nomad, this new collaboration has a range of outfits and accessories that every fashion lover will adore.
Sabyasachi X H&M' Wanderlust will launch online and in stores on Auguts 12. H&M has a long history of working with renowned designers, including Karl Lagerfeld and Giambattista Valli; now, this time, they went for a desi touch and got Sabyasachi on board.
Each piece from the collection is like a fresh new wave of fashion. Sabyasachi's artistic ideas and H&M's vision can be seen in these collection. Sabyasachi shared his excitement to be a part of the collaboration, and he is all ready to set the fashion world on fire with his notable designs.
Last Updated Aug 9, 2021, 2:51 PM IST