Read Ramya's sarcastic Tweet on new ₹2000 note's colour
Actress Ramya compares the colour of new ₹2000 note with Aishwarya Rai's famous lip colour.
Earlier Tweet shows support of Rahul Gandhi.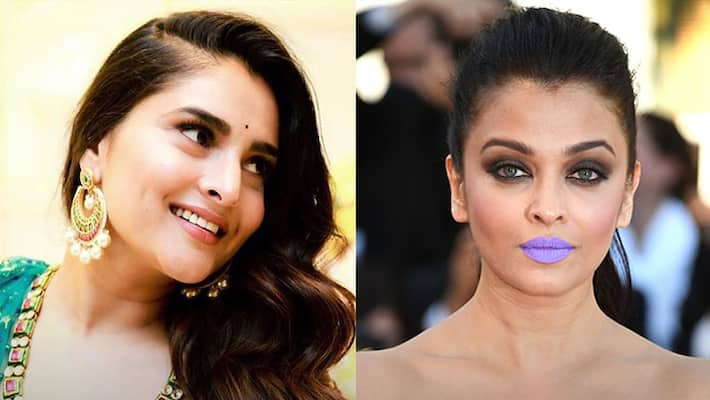 Actress Ramya, who was in the news for praising Pakistan a few days ago, has made another sensational statement with regard to the new currency note.
In order to prevent black money, PM Narendra Modi has introduced new currency of ₹2000 denomination. Now, Ramya has made a sarcastic statement on her Twitter account, which also carries a photo of Aishwarya Rai. 
2000rs note can be quite useful for girls- forgot to carry your lipstick? No worries-Just kiss the note and you have lips like these- pic.twitter.com/FHpwIZK3iT

— Divya Spandana/Ramya (@divyaspandana) November 15, 2016
The photo of Aishwarya Rai was taken during her appearance in Cannes Film Festival 2016. In that global event, the actress was seen wearing a very distinct lip colour similar to the new ₹2000 currency. 
Recently, Rahul Gandhi stood in the queue in a bank to exchange his old currency while signifying the grievances of the common man. Referring to this, Modi had commented that those who were involved in big scams like coal and 2G are now standing in the queue to obtain just ₹ 4000/-. 
Reacting to Modi's mordant statement on Rahul Gandhi, Ramya shared a photo of Modi's mother who also went to a bank to withdraw cash. 
In her tweet, Ramya said, "Obviously he wasn't talking about her when he said all those involved in scams are now standing in a queue to exchange notes". 
Both of her tweets are receiving both positive and negative responses. 
 
Last Updated Mar 31, 2018, 7:07 PM IST