Rajinikanth's Darbar trailer breakdown/review: How is it? Simply superstar!
From Alex Pandian in Moondru Mugam, Rajinikanth as superstar and super cop returns as Aditya Arunachalam in Darbar. As the trailer hits the various media platforms, we break it down for you to tell you, "How is it?"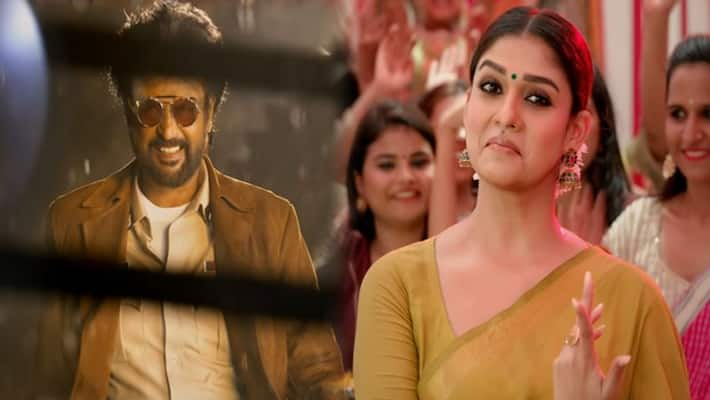 Bengaluru: "25 varshathiku munnadi eppadi ponnaro, appadiye thirumbi vandhutaaru (Just like how he went 25 years ago, he returned the same way)".
Rajinikanth's role as a cop Alex Pandian in the movie Moondru Mugam is one of those unforgettable ones for any superstar fan. And Darbar sees him don the khakhi outfit after so many years as Aditya Arunachalam, commissioner of police, Mumbai. The trailer of Rajinikanth's upcoming movie Darbar, directed by AR Muragadoss, was released at a grand event in Mumbai. 
The trailer starts with typical stunt sequence of Rajini, establishing him as a police officer, who can be characterised as someone capable of possessing a murderous rage. The scenes that play out, show the actor saying, "We live to protect. We serve to die." 
However, in his Darbar, Rajinikanth kills the baddies by being a bad cop himself. He says, "Original aa ve naan villain ma." And let's not forget, he was a superstar much later. Rajini entered Tamil cinema as a noted villain from films like 16 Vayathinile to much more. "Idhu eppadi irukku (How is it)?" - one of the trademark dialogues from the Kamal Haasan starrer that paved the way for Rajini and his punch dialogues.
The English version of the same dialogue - How is it - was witnessed in the film Veera again. And now, Rajini strikes again to say, "How is it?"
That's not all. For those, who have watched one of his iconic films Annamalai, the villain Prabhakar has an oft-repeated dialogue that goes, "I'm a bad man!" And here, the Thalaivar delivers the same with the exact modulation and precise intonation. The slight variation here is, "I'm a bad cop!"
A film with Superstar can never be devoid of his style. The way he flicks his blazer/jacket/coat to the way he flips his glasses. "Chumma kizhi (simply rock)!" 
Just as Rajini sways to the viral song and romances with the elegant-looking sari-donning Nayanthara, while sporting his air pods, the antagonist Suniel Shetty jumps into action. And he does convincingly look fierce, as he begins to play games with the Mumbai Police.
"Game aadaraanga, namma kittaye (They are playing games, that too with me)," says Rajinikanth as he effortlessly shoots the goons. And then comes the warning. "Police ah left la vechiko, right la vechiko, straight ah vechikaadheenga (you can keep a police officer to your left or the right, but never confront him head on)." A dialogue that can be written solely for Rajinikanth. 
And the trailer ends with his swag, as he swaggers through.
As a Rajini fan, I expected some new and original punch dialogues and style statements, than ones inspired from his old flicks. Some of the stunt scenes do not go with his age as he swoops into the air to take on the villain. But his roaring laughter in the end (almost akin to the scene in Enthiran where the good Chitti turns bad) more than makes up for the infinitesimal drawbacks.
The background score does justice to Rajinikanth, not just as a superstar, but as a super cop too here. After all, the music is composed by Anirudh, who hails from the same family.
Rajinikanth's Darbar is set for a Pongal 2020 release. Till then, every Rajini admirer will say, "I'm a great fan!"
Last Updated Dec 20, 2019, 10:06 AM IST