Rajinikanth, Kamal Haasan to align and fight Tamil Nadu elections in 2021?
The back-to-back comments made by Tamil superstar Rajinikanth and Ulaganagayan Kamal Haasan suggest that they may come together this time to fight Tamil Nadu Assembly elections next year.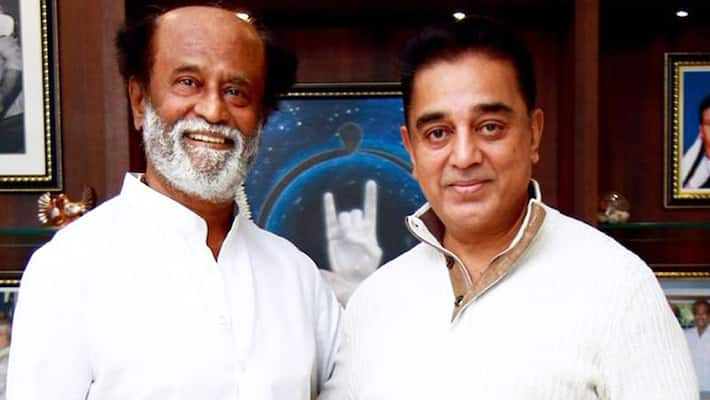 Chennai: Tamil Nadu politics, which is known to accept stars on the silver screen to rule the state as well, may once again witness two superstars coming together - Rajinikanth-Kamal Haasan for 2021.
As of now, DMK seems strong following their astonishing win in Lok Sabha elections where they bagged over 15 seats. But with the floor still open for new parties to test their chance, Kamal Haasan's Makkal Needhi Mayam and Rajinikanth's Rajini Makkal Mandram may dent votes and make grounds for their own political growth.
After actor Kamal Haasan openly announced that he is open to aligning with Rajijikanth's political outfit recently, Rajini said he will head the party and would make a committed person occupy the CM's post.
This has paved the for speculation in the political corridors of Tamil Nadu that both the actors may come together in 2021.
It is said that Rajinikanth may soon visit actor Kamal Haasan to enquire about his 'health' as the actor had undergone a surgery recently. The meeting may also take a different turn later as Tamil Nadu is known to political surprises now and then.
 
Last Updated Mar 20, 2020, 9:42 AM IST