Rafi's son demands public apology from Karan Johar
Mohammed Rafi's son slams Karan Johar for 'insulting' his father in Ae Dil Hai Mushkil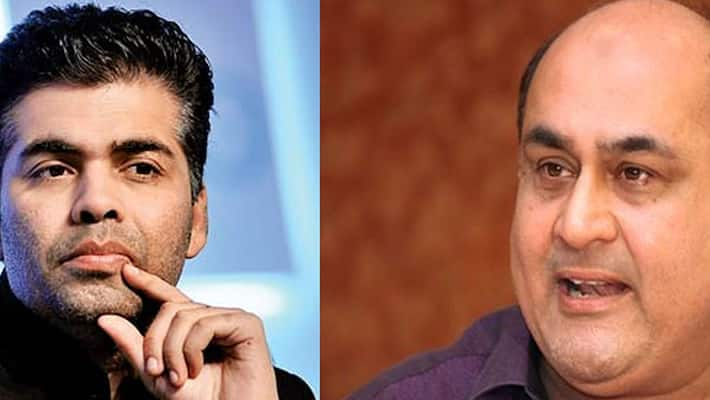 In the recently released romantic-drama, Ranbir Kapoor's character, aspiring singer Ayan, tells Anushka Sharma (playing Alizeh), that many people have said his voice is like Rafi, to which, Sharma says, "Mohammad Rafi? Woh gaate kam, rote zyada the na?" 
Shahid says he did not expect a filmmaker like Johar to pass such a line under his watch and feels the damage has already been done.
"Karan Johar is a great filmmaker; I don't know how he used this line. He should have thought about it as he is the director. I did not expect this from Karan. I am ashamed of him; he is supposed to be a good director," Shahid told PTI.
"I saw the clipping. I haven't seen the film, so let me see the film first then I will think what to do. But a public apology (from Johar) is appreciated, and also the removal of the scene. Although the damage is done. Let's see what he (Karan) can do from his side," he added.
Shahid says he got to know about the dialogue through Rafi fans and was deeply saddened by it.
"I am deeply hurt about the dialogue. I came to know that the dialogue doesn't take the story backwards or forward. People have often mentioned or spoken about my father in films or in general in a good way, then why all of a sudden this dialogue and this controversy." 
Shahid has also lashed out at "Ae Dil Hai Mushkil" dialogue writer Niranjan Iyengar.
"It (the dialogue) is not good. My father is a versatile singer; he has sung love songs, sad songs, Bhajan, etc. Niranjan wrote the dialogue, and it seems he doesn't know anything about my father. What image (of Rafi) is he trying to put in front of the youth? 
"Even after more than 36 years, people still remember my father; he is a legend. So many shows take place in his memory.. he has a huge fan following. He (Niranjan) doesn't know what he is doing." 
Shahid said he is yet to talk to Johar regarding the issue.
Interestingly, the title of the Ranbir Kapoor-starrer also comes from the opening verse of the popular song Ai Dil Hai Mushkil Jeena Yahaan, which was sung by Rafi for the 1956 film "C.I.D." 
The legendary singer, who died in 1980, also sang for the first Dharma Productions film, Dostana which was directed by Yash Johar.
Last Updated Mar 31, 2018, 6:39 PM IST