Puneeth Rajkumar no more: It's a Black Friday for Sandalwood Industry
Kannada actor Puneeth Rajkumar who died on Friday due to a massive cardiac arrest was in a celebratory mood this morning as his elder brother, Dr Shivrajkumar's film Bhajarangi 2, released amidst huge fanfare. Asianet Newsable decodes the timeline of how the devastating day unfolded.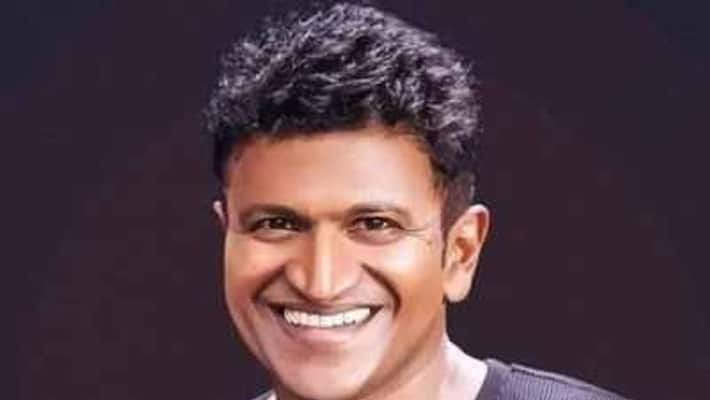 It seemed like an exciting Friday morning for Kannada superstar Dr Shivrajkumar has people gathered outside cinema halls to watch his latest release 'Bhajarangi 2'. However, an untoward incident killed rattled everyone in Karnataka, particularly the film industry. Around noon, news of actor Puneeth Rajkumar being taken to the hospital sent shock waves across the Sandalwood Industry. At 11:30 AM Puneeth was rushed to Vikram Hospital from Ramanashree Hospital in Karnataka's state capital, Bengaluru after he collapsed while working out at the gym. The actor's condition was critical when he was brought to the hospital.
ALSO READ: (Exclusive) Puneeth Rajkumar no more: Actress Sanjjanaa Galrani says, 'Very upset with God'
The 46-years-old actor's friends and manager immediately rang up his elder brother, Dr Shivrajkumar, who was in a theater watching Bhajarangi 2. Soon, both, Shivrajkumar and Raghvendra Rajkumar, rushed to the hospital. Meanwhile, the family doctor, Ramana Rao, had already examined Puneeth and informed the family about his serious condition.
As the news spread like a wildfire by 12.15 PM, actors Yash, Rockline Venkatesh, and Darshan rushed to the hospital to see Puneeth's condition. Within an hour, a sea of fans had swarmed outside the hospital, praying for the actor's recovery. Unfortunately, the doctors failed to revive him. At around 02.40 PM, Puneeth was officially declared dead by the hospital authorities. Around the same time, Karnataka's Chief Minister Basavaraj Bommai, Revenue Minister R Ashoka, JDS leader HD Kumaraswamy, and former CM BS Yediyurappa also paid a visit to the hospital. CM Bommai announced that state honours for the National Film Award actor. After consulting with the family, Puneeth's eyes were donated. Later, at 3.30 PM, his body was shifted in an ambulance from Vikram Hospital to his residence in the Sadashivnagar area of the city.
ALSO READ: Puneeth Rajkumar no more: Net worth to education to children; here's everything you need to know
"
Later in the evening, at 6:40 pm after rituals that performed at his residence, Puneeth's body was brought to the Kanteerva Stadium at 07.00 PM. To bring his body, a zero-traffic corridor was created. J Manjunath Bengaluru, Urban Deputy Commissioner informed that Puneeth's body will be kept at the stadium till Sunday for his fans to pay him a homage. He also said that the stadium has been thoroughly barricaded with elaborate arrangements to ensure that fans can get the last glimpse of their favourite actor. According to City Police Chief Kamal Pant, at least 6,000 police personnel have been deployed in the stadium and its surrounding areas. The commissioner also said that as a preventive step, all the liquor shops will be kept shut. 
ALSO READ: Puneeth Rajkumar no more: Check out his last social media post shared few hours ago before his death
Upon hearing the news, several politicians and celebrities including Kushbu Sundar, Sharath Kumar, Ramesh Aravind, BS Yediyurappa, and others expressed their shock over the actor's untimely demise. Ramesh Aravind said that he spoke to Puneeth Rajkumar on Thursday and they were together till 11:30 PM. He went on to add that Puneeth seemed absolutely fine.
Last Updated Oct 29, 2021, 8:53 PM IST