Pearle Maaney to Priya Mani: Here's how celebs celebrated Onam 2021 (Pictures)
Take a look at how your favourite celebrity celebrated Onam 2021 with their friends and family.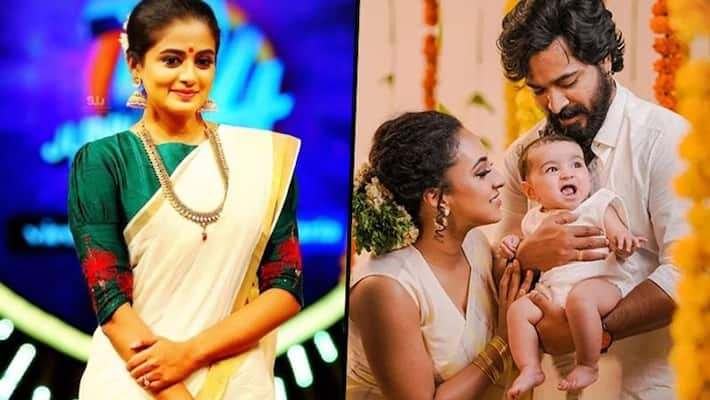 Onam is a blissful occasion to celebrate with friends and family. It marks the day of togetherness, love and a healthy relationships. Onam is incomplete without spending quality time with our loved ones, and our South Indian celebrities are no different. From Priya Mani to Priya P Varrier, take a look at the pictures of your favourite celebs and how they celebrated Onam.
Sharing the picture of her perfect family moment, Pearle Manney shared an adorable picture celebrating Onam with her family. She wrote in the caption that it's Nila's first Onam.
On the other hand, Kalidas Jayaram celebrated Onam on the sets of his upcoming movie. He shared a dapper picture of himself and wrote that he celebrated Onam at his shooting location. He urged his fans to eat good sadhya and chill out with friends and family.
 
Tovino Thomas also took to his Instagram account and shared a lovely picture marking Onam celebrations. He sent his New Year wishes on Instagram family and remembered the importance of togetherness and Onam sadhya.
The Family Man 2 actress Priya Mani Raj also shared a beautiful picture of herself donned in traditional attire. She sent her good wishes to the fans and looked surreal.

Actress Priya P Varrier also shared gorgeous pictures of herself sporting a traditional look. She posed for the camera, looking like an alluring South Indian beauty.
Manjima Mohan also shared a lovely picture on Instagram and extended her wishes to her fans on the pious occasion of Onam.
Last Updated Aug 21, 2021, 11:53 AM IST