Once Aishwarya Rai was angry with father-in-law Amitabh Bachchan, all thanks to this actor
Amitabh Bachchan had left Aishwarya Rai upset and this actor is to be blamed! Read on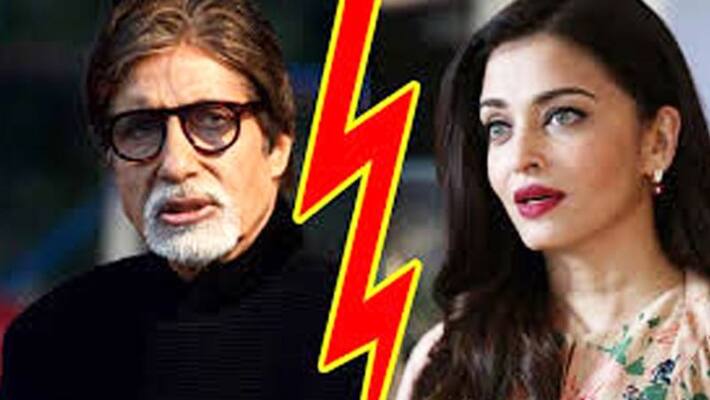 In Bollywood, bygones are not bygones. Be it Salman Khan-Vivek Oberoi fight or Deepika Padukone-Sonam Kapoor catfight, we have seen this many times along with this report bout Bollywood actress Aishwarya Rai being unable to forgive Emraan Hashmi for his "plastic and fake" comment made during Karan Johar's popular chat show, Koffee With Karan.
Later, reports suggested that Amitabh Bachchan left Aishwarya all disappointed because of Emraan Hashmi, since the duo will be seen together in the movie Chehre.
However, according to Times Of India, Aishwarya is anything but glad to learn about Amitabh's next project with Emraan Hashmi.
Earlier, during an interview with Jitesh Pillai for his show, Famously Filmfare, Aishwarya was asked about the worst comment she ever heard about herself, to which she said, "fake and plastic".
It was a piece of big news back in 2014, when Emraan called Aishwarya "plastic and fake". Post that, Emraan landed in the bad books of Aishwarya that she had rejected a movie, Badshaaho, opposite him.
Now coming back to the movie Chehre, the film also stars Kriti Kharbanda, Rhea Chakraborty, Siddhanth Kapoor, Dritman Chakroborthy and Raahgir Yadav with Annu Kapoor in pivotal roles.
The film will be out in the theatres on February 21, 2020.
On the work front, Emraan has been roped in for the Hindi remake of Malayalam supernatural thriller 
Last Updated Dec 21, 2019, 5:55 PM IST