Nathicharami film review: Single woman's roller-coaster ride through emotional, physical needs
Shruthi Hariharan-Sanchari Vijay starrer Nathicharami (which means, 'I do') through Mansore's direction is successful in bringing out the turmoil a single young woman goes through in her life, breaking the traditional values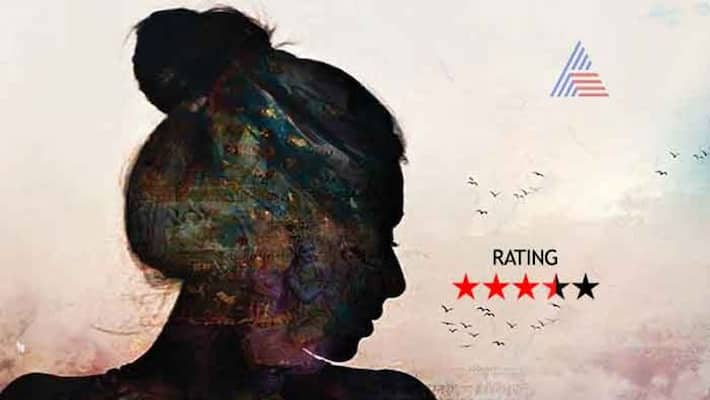 Bengaluru: Kannada film Nathicharami means "I do". The phrase is used just before tying the knot (mangalsutra) and the couple promises to be with each other till the end. But what happens when one partner leaves the other forever, with no hope of  coming back?
The movie starring Shruthi Hariharan, Sanchari Vijay, Sharanya and others, and directed by Mansore, is a mirror to the turmoil a woman undergoes when she loses the partner she loved the most and is torn between relationship, marriage, commitment and desires.
Gauri, played by Shruthi, is grown with traditional values. She gets married at a young age and loves her husband. But she becomes a widow quite early, with an undying love for her husband. But as a young woman with physical desires, will she fulfill them or will she give in to societal pressure forms the crux of the story.
The movie explains the complex relationship between men and women. At some point, questions are raised on notions about love, lust and their importance in one's life.
Being a woman-oriented film, the director has successfully woven and presented the perplexed life of a single woman on screen.
Shruthi's acting as Gauri is commendable. Vijay and Sharanya have done justice to their roles.
The story is written by writer Sandhya Rani and dialogues are by Sandhya Rani and film director Abhaya Simha. Music has been composed by Bindu Malini. Lyrics have been penned by Kiran Kaverappa, Nandini Nanjappa and Madan Beelisalu.
The star cast includes Shruthi, Vijay, Sharanya, Shwetha, Gopalkrishna Deshpande, Balaji Manohar, Poornachandra, Greeshma, Harshil Kaushik, Seetha Kote, Kalagangothri Manju.
Rating: 3.5/5
Last Updated Dec 28, 2018, 6:56 PM IST