Mr and Mrs Rangegowda actors all set to become husband and wife in real life
Raghu and Amritha aka Mr and Mrs Rangegowda will become a real-life couple. The duo is set to tie the knot in May, this year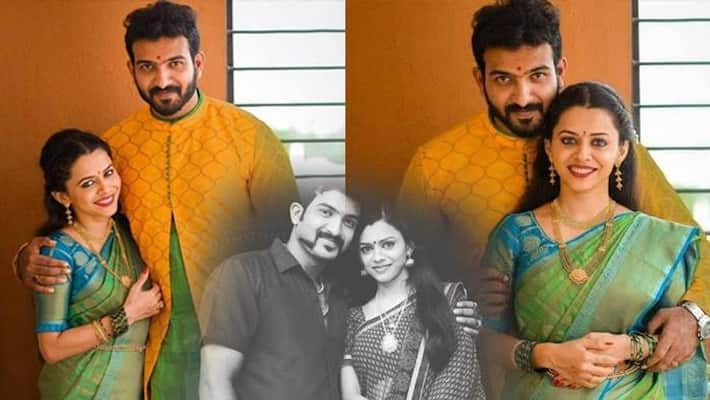 Bengaluru: Raghu and Amritha of Mr and Mrs Rangegowda fame are all set to become husband and wife in real life and will tie the knot in May this year.
Currently, playing one of the main characters in 'Nammane Yuvarani,' Saket aka Raghu will become husband to Vachana aka Amritha Ramamurthy of Kulavadhu fame.
Raghu and Amritha had won the hearts of people as Mr and Mrs Rangegowda. The successful pairing in real life continued as they were once again cast opposite each other in another serial, Nammane Yuvarani.
Amritha is famous for donning the role of villain in most serials. She has also acted in films including H/34-Pallavi Talkies and Psycho Shankra.
Amritha celebrated her birthday on March 7 and had credited her wardrobe ideas to Raghu which raised speculation about a real-life relationship between the two.
Now, Raghu has confirmed suspicions on social media. "It is official. She is Mrs Rangegowda even in the real life. I have got a wonderful girl who knows the value of life. Thank you for coming into my life. I am the strongest now," he stated in his Facebook post.
Speaking to Suvarna News, Amritha confirmed that the couple plans to get married in May. Amritha said that as she comes from a large family and is the 25th granddaughter, she had to make everyone agree to this alliance.
Raghu and Amritha have been friends for over five years and when parents started looking out for a groom she thought "...a known devil is better that an unknown angel" and managed to convince her parents and family to  agree to an alliance with Raghu's family.
The onscreen and offscreen pair studied in the same college; Vijaya College in Bengaluru.  Raghu was a BCom student and Amritha was a BA-Journalism student, but they did not know each other then.
The couple met for the first time in 2014 when Amritha featured in the Kannada serial Megha Mayuri.
Last Updated Jan 28, 2019, 5:12 PM IST