Morning Azaan is gundagardi: Singer Sonu Nigam
"I'm not a Muslim and I have to be woken up by the Azaan in the morning"
"And by the way Mohammed did not have electricity when he made Islam"
"God bless everyone. I'm not a Muslim and I have to be woken up by the Azaan in the morning. When will this forced religiousness end in India," Nigam tweeted.
He further wrote, "And by the way Mohammed did not have electricity when he made Islam.. Why do I have to have this cacophony after Edison?"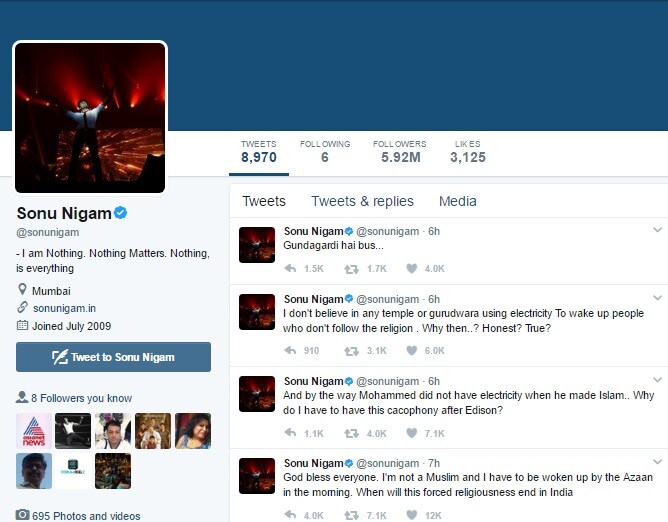 The 43-year-old singer said he doesn't believe that temples and gurudwaras should wake up people with loud noises either. He went on to call it "gundagardi".
"I don't believe in any temple or gurudwara using electricity To wake up people who don't follow the religion. Why then..? Honest? True?  "Gundagardi hai bus...," he posted.
Last Updated Mar 31, 2018, 6:44 PM IST