Masti Gudi accident: Second body recovered after 3 days
Rescue teams have found the body of actor Anil Varma
Actors Raghava Uday and Anil had jumped off from a helicopter for an action scene
The duo were shooting at Thippagondanahalli dam for Kannada film Masti Gudi
Producer and director of the film have been arrested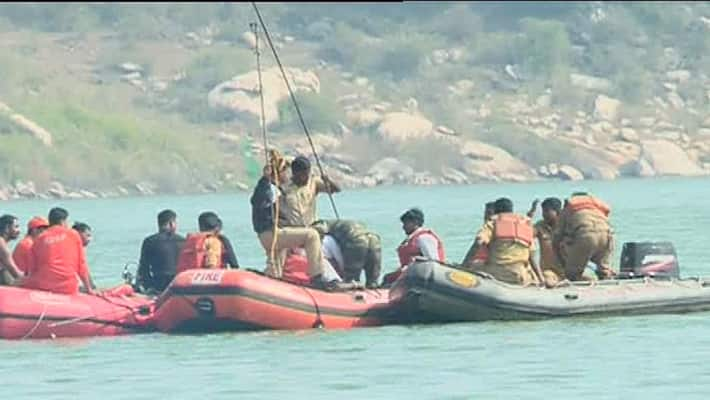 Three days after the tragic stunt which washed away two Kannada actors during a film shoot, the rescue and search teams have finally found the second body. Soon after the accident a number of search teams had been deployed at Thippagondanahalli dam to recover the bodies. 
The National Disaster Response Force (NDRF) team found the body of actor Uday Raghav from the lake yesterday and the second body of Anil Varma has just been found, as per a TOI report. Uday's family, whose body was recovered yesterday, was completely inconsolable after they received the dead body. 
In Pics: 'Masti Gudi' disaster only took seconds
The Karnataka Film Chamber of Commerce Chairperson Sa Ra Govindu has announced his decision to temporarily ban on actor Duniya Vijay and the director of the film, Nagashekhar. A temporary ban has also been imposed on stunt director Ravi Varma. 
A non-bailable case has been filed against the Masti Gudi crew. Police arrested the director of the film, Nagashekhar, last evening.
Last Updated Mar 31, 2018, 6:41 PM IST