Like Thalaiva Rajinikanth, Thala Ajith has been tagged 'outsider'
Ajith Kumar who keeps himself out of events was once termed as an 'outsider' as few politicians and people from the industry highlighted that he was of 'Kerala' origin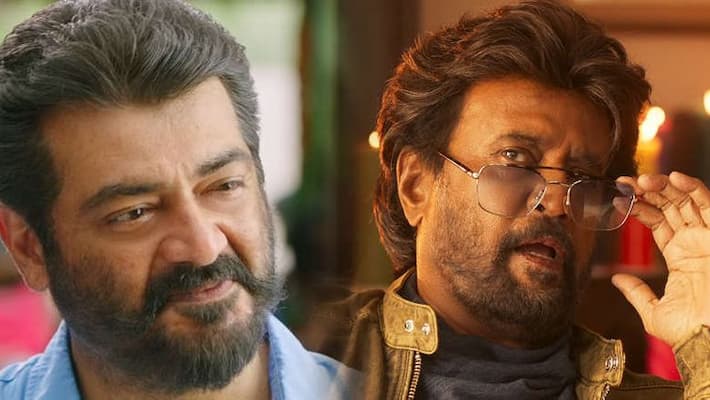 Thala Ajith Kumar who has mass following has had to receive the 'outsider' tag on occasion in Tamil Nadu for his Kerala roots.  
In the past, at a felicitation ceremony organised by the Tamil film industry to thank late M Karunanidhi for allotting land in Kancheepuram to deserving members of the cine industry, Ajith, in the presence of the then chief minister said, "If we don't attend the protest, we are portrayed as anti-Tamils. On one hand, they want us to participate in political events and on the other hand they threaten us for trying to enter politics."
Following this remark, the ruling DMK party then showed anger on Ajith and many from the cine industry who owe allegiance to the DMK spun the story of him being an 'outsider' linking him to his Kerala origin as his father P Subramaniam is from Palakkad.
This outsider tag in Tamil Nadu is not restricted only to Ajith, even Superstar Rajinikanth has had to face the same as political leaders time and again rake up his Maratha origin, and bring up his story of migrating from Karnataka to find success in Tamil Nadu.
How Thala managed to silence his detractors:
To silence his opponents both in film industry as well as the vicious political circles he said, "I grew up a Tamilian".
He further added, "When a fan buys a ticket for a cricket match or a movie, he is not worried about the colour, creed or religion of the person sitting next to him. If you look at any actor's fan base in India, you will find that they are from different regions."
Last Updated Apr 15, 2020, 4:01 PM IST