Jaya Bachchan upset with Aishwarya's steamy scenes with Ranbir
Jaya Bachchan expressed her anger over films becoming a business
She also expressed her concern over the increase in the number of sex scenes in films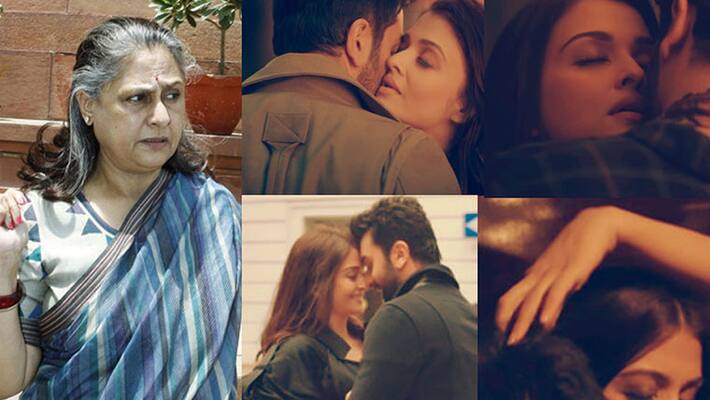 While hubby Abhishek went gaga over his beautiful wife in the film, it seems Jaya Baachchan has not been able to digest Aishwarya's this avatar.
At the recently held Jio MAMI 18th Mumbai Film Festival, Jaya Bachchan openly slammed skin show in Bollywood films. TOI reported her saying, "Everything is thrown at our face. People have forgotten subtlety. Open display of affection is considered smart… sharam naam ki toh cheese hee nahi hai (people are no longer ashamed). Now, it's about big collections at the box office, Rs 100 crore films, first weekend collection…It's all Greek to me."
Oops! We wonder what the Bachchan bahu has to say to this.
Last Updated Mar 31, 2018, 6:52 PM IST