Javed Akhtar's thoughts on Shashi Tharoor singing 'Ek Ajnabee Haseena Se' in Srinagar
Did Javed Akhtar troll Shashi Tharoor, as he sang Ek Ajnabee Haseena Se? Check out his reaction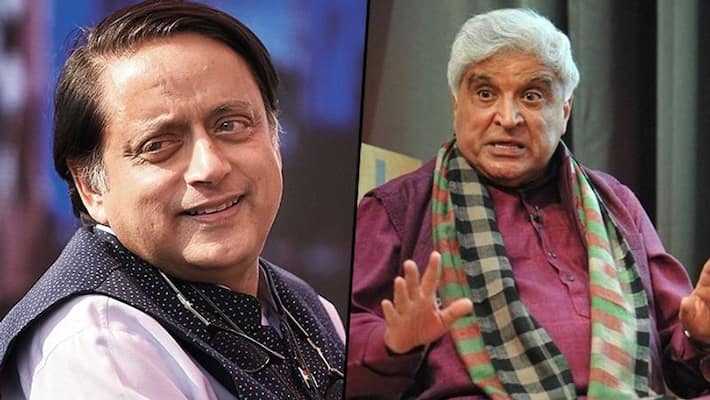 Shashi Tharoor, a senior Congress politician, recently sang Ek Ajnabee Haseena Se on stage at Doordarshan Srinagar cultural event. While the crowd roared and cheered for the politician, he used lyrics from his phone to perform.
Many were unaware of Tharoor's singing skill. The video quickly went popular on social media and received mixed reactions.
Tharoor posted the video of him singing the song, he wrote, "After the cultural programme by Doordarshan Srinagar for the Parliamentary Standing Committee on Information Technology, I was persuaded to sing for the Members. Unrehearsed and amateur but do enjoy!" 
The song was from the film Ajnabee released in 1974 featuring  Rajesh Khanna and Zeenat Aman. Tharoor was seen wearing a black Nehru jacket with a Kani shawl wrapped.
Reacting to the video, Bollywood poet, lyricist, screenwriter Javed Akhtar seemed to be taking a dig at the politician and wrote, "Wow ! We have almost a similar song in Hindi too !!!" 
Not just him, a few social media users felt Tharoor was singing the Hindi song in an English accent. Some said he is singing in a Malayalam accent.
Last Updated Sep 7, 2021, 2:48 PM IST