Is this Mamta Kulkarni? Check out her unrecognisable viral pictures
Mamta Kulkarni's pictures are suddenly going viral, and people are discussing, sharing and commenting on them.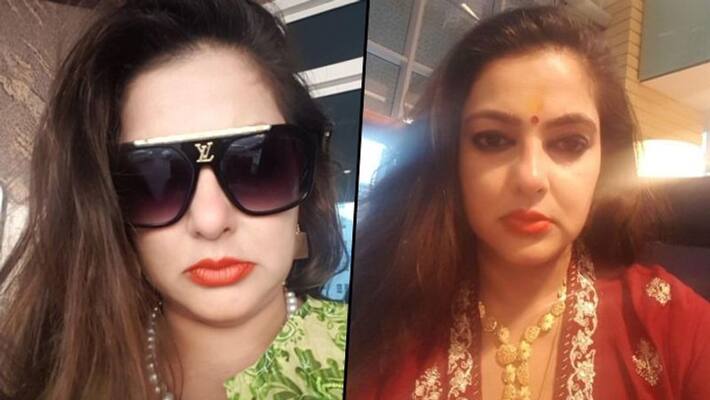 Popular actress of the 1990s Mamta Kulkarni, who faded while she was at the peak of her career, is now grabbing headlines. Since yesterday, a few images of Mamta Kulkarni have been going viral, and people are sharing them. Later, it was discovered that, these pictures were posted years ago by fan accounts. But yes, during the 90s, when Mamta Kulkarni's sudden disappearance had raised many eyebrows back then, fans were heartbroken. And there was no clue when she would be able to see her on the silver screen again.
Mamta Kulkarni did many hit films like Rakesh Roshan's 1995 'Karan Arjun' with Salman Khan, Shah Rukh Khan and Kajol. Mamta was in the news when she did a topless shoot for a film magazine. Mamta also did Aamir Khan's Baazi, and then she appeared in a string of Bollywood films, but later she has slowly faded away. Also Read: When Shah Rukh Khan asked Gauri Khan to wear burqa and change her name to Ayesha; read interesting facts
It was reported that Mamta Kulkarni allegedly got married to international drug lord Vicky Goswami. Later, in 2016, she came under the US Drug Enforcement Administration (DEA) scanner after the arrest of her Vicky Goswami. Mamata was then marked as wanted by the DEA. Also Read: What is Shah Rukh Khan's son Aryan Khan doing in Arthur Road jail? Here's what jail officials revealed
Three years later, in 2019, the Bombay High Court addressed the actress to strike down the case against her. Later, Mamta requested the court to de-freeze her bank accounts and FDs and de-seal two of her flats in Mumbai's Andheri. Earlier this year, Mamata's plea was denied by the Bombay High Court.
Last Updated Oct 26, 2021, 1:32 PM IST