Irugapatru REVIEW: Is Vikram Prabhu, Shraddha Srinath's film worth watching with family? Read THIS
Director Yuvaraj Dhayalan's 'Irugapatru' is a relationship drama about three married couples. 'Irugapatru' will be released in theatres on October 6. Check out the film's Twitter review.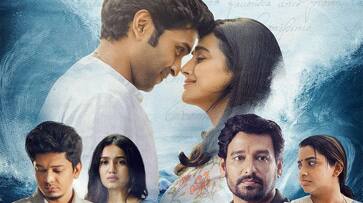 Irugapatru Twitter Review: Yuvaraj Dhayalan, who directed Thenali Raman and Eli with Vadivelu, is the director of Irugapatru, which stars Vikram Prabhu, Shraddha Srinath, Managaram Sri, Sania Ayyappan, Vidharth, and Abarnathy.
This film, released today alongside Vijay Antony's Ratham and Trisha's The Road, has received a fantastic reception from fans. Composer Justin Prabhakaran's music and background score elevated the emotions in the film. The camera work and editing complimented each other as well.
A social media user named Karthik DP, who watched the film Irugapatru shared a tweet, " While there are numerous films about LOVE to entertain us, there are few that focus on leading a happy married life & its aftermath. This film seems poised to shed light on that aspect, offering the hope of a heartwarming BB."
"Irugapatru touches upon relevant conflicts among young couples with good writing & performances. A feel good film & a good watch to know how fragile the relationships are. Best wishes to Team." says film producer G Dhananjeyan. Needs Trimming? 
Critic Sreedhar Pillai said "A decent relationship drama surrounding 3 married couples on the verge of separation connected via a lady councillor (Shraddha Srinath) who is also one of the couples (married to a cool nice guy Vikram Prabhu). Director Yuvraj Dhayalan adds subtle humour to the drama & emotions with Vidaarth & Abarnathi couple stealing the show as they are relatable & writing is good. The late Manobala is a scream. Technically it is good. On the downside too long, needs trimming for a relationship drama."
"What a compelling take on relationships! Director Yuvraj Dhayalan's romantic entertainer Irugapatru is an eye-opener on how to nurture relationships!! An immensely fulfilling and rewarding entertainer! Congratulations to SR Prabhu sir & the entire team for this adorable film!" says Actress Aishwarya Rajesh.
Last Updated Oct 6, 2023, 8:27 AM IST