Into the Wild promo: Rajinikanth teaches Bear Grylls how to wear glasses, video breaks internet
The much-awaited promo of Rajinikanth's Into the Wild with Bear Grylls on Discovery Channel looks stunning as the superstar teaches Grylls how to flip the sunglass before wearing it in style. The 1-minute promo on the internet is sending fans into a tizzy.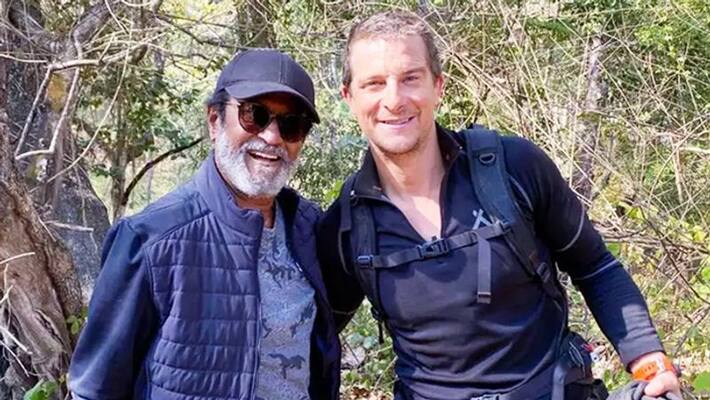 After the hit program with Prime Minister Narendra Modi last year in Man Vs Wild, Bear Grylls is all set for another super hit with the superstar this time. Much before the telecast of the show Into the Wild on Discovery Channel with Tamil actor-politician Rajinikanth, the promo featuring superstar's trademark style stunt with the sunglass has bowled netizens as well as Grylls.
Grylls, who is seen roaming with his survival kit and cameraman, shows how a man can survive alone in the wild, but Thalaivar Rajinikanth's simplicity and his style is what Grylls has not learnt. This program surely might teach him some lessons.
The host has gained a massive following after his show with Bollywood star Akshay Kumar and Indian Prime Minister Narendra Modi. 
He shot with Akshay Kumar in the 874 sq km Bandipur Tiger Reserve. Grylls also shot with Rajinikanth in the same location and the shoot was completed in February.
The one-minute promo features Thalaivar's signature walk, and it immediately cuts to the star steering the jeep. The highlight is when Rajini flips and wears the sunglass in style, leaving Grylls and the world stunned. Rajinikanth, who has a large and crazy fan base across the globe, is surely expected to drive home a message about the wildlife and its importance.
Last Updated Mar 10, 2020, 9:53 AM IST