Independence Day 2020: Evoke the spirit of patriotism with these gripping movies
The day marking India's 74th year of Independence is just around the corner. It's time to revisit few movies that are apt for this weekend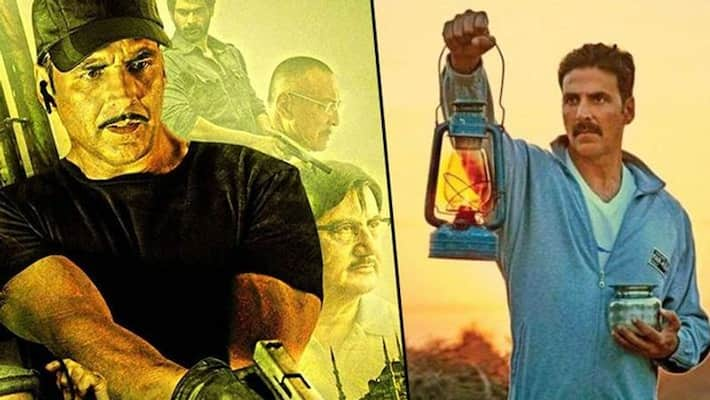 Over the years, among the various activities and engagements around this celebration, it is the movies based on the patriotic theme that uplifts our spirits and infuses the sense of pride within us for our country. 
With most of us being homebound this year, what better way to embrace the significance of the day than to watch these diverse storylines depicting either freedom fighters, unsung heroes or stories of national essence, now streaming on OTT platforms.

Mission Mangal: Based on the extraordinary true story of India's finest scientists who rose above all hardships and failures to make India the only country to reach Mars in its first attempt
Baby: A special task force from Indian intelligence is on a top-secret mission to nab the terrorists and foil the inhumane anti-India terror attacks. Will they succeed?
Bhaag Mikha Bhaag: A biopic on Milkha Singh aka 'The Flying Sikh,' the film chronicles his incredible struggle; from being an orphan to becoming one of India's greatest athletes.
 Raid: Inspired by real-life events, it's the story of a fearless Income Tax officer Amay Patnaik, who carries out a risky raid at the mansion of the most powerful man in Lucknow.
Gour Hari Daastan: Based on the life and times of freedom fighter Gour Hari Das, who struggled against his own government to recognise his work and contribution in the Indian history
India's most wanted: Five ordinary men, one global terrorist, witness India's biggest manhunt operation in this film inspired by true events.
Mangal Pandey: Mangal Pandey is a Hindi historical, biographical film on the life of Mangal Pandey, an Indian soldier who was at the helm of the 1857 Revolution. Directed by Ketan Mehta, it was produced by Bobby Bedi.
23rd March 1931 Shaheed: Chronicling the life and times of Shaheed Bhagat Singh, the Indian rebellious freedom fighter, who along with his two comrades, Rajguru and Sukhdev happily gave their life for the country.
Indu Sarkar: Set in the Indian Emergency period, Indu marries Navin Sarkar; a government official. Her life changes forever when she happens to venture into an area, where the residents are protesting against the government.
Zameen: When an Indian plane is hijacked by terrorists, Colonel Ranvir, a strict army man must forget his past and team up with the diligent ACP Jaydev to plan the rescue mission.
Last Updated Aug 14, 2020, 2:28 PM IST