Holi Playlist: Top 10 Bollywood songs to celebrate this colourful festive season
The festival of colours is here, and Holi is incomplete without some groovy tracks. Here are the top 10 Bollywood songs that are apt for this festive season.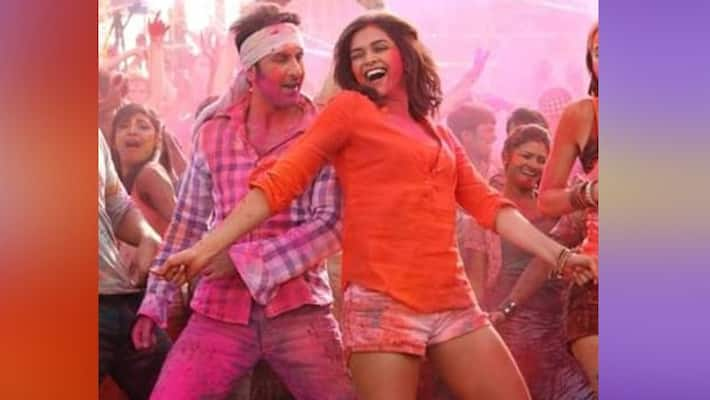 Holi is all about colours, delicacies, sweet dishes, thandai and dance. But due to the Covid-19 situation, last year we couldn't play Holi. Maybe this year, too, will severely affect us, but it can never dampen our festive spirit. Let your Bollywood bear out, and dance on the Holi tracks like there's no tomorrow.
Rang Barse (SilSila)
Without Rang Barse, Holi can't really get started. What say? This iconic song is from the movie Silsila starring Amitabh Bachchan, Jaya Bhaduri and Rekha.
Holi Ke Din (Sholay)
This upbeat song from the cult movie Sholay featuring Hema Malini, Dharmendra, Jaya Bhaduri, Amitabh Bachchan will always be evergreen and our forever favourite. Sang by Kishore Kumar and Lata Mangeshkar.
Aaj Na Chodenge (Kati Patang)
This peppy number featured Rajesh Khanna and Asha Parekh, and it's still one of the songs to be heard on Holi. Kishore Kumar and Lata Mangeshkar gave their voice for this song.
Hori Khele Raghuveera (Baghban)
Amitabh Bachchan and Hema Malini starring Baghban featured this song, and it's a song that will give you the perfect Holi vibe.
Let's Play Holi (Waaqt)
Hey. Do me a favour, let's play Holi? No, we are not asking, but this song definitely will make you groove and port to a happy, peppy place where everyone is playing Holi with colours and water. We can never forget Akshay Kumar and Priyanka Chopra shaking legs on this track from the film Waaqt.
Balam Pichkari (Yeh Jawaani Hai Deewani)
For a few years, without Balam Pichkari from YJHD, Holi feels incomplete. The song has its own essence, and you can't miss it.
Jai Jai Shiv Shankar (War)
Who can forget the best dance duo that happened in recent times in the film War? Hrithik Roshan and Tiger Shroff took centre stage with the Jai Jai Shiv Shankar, and the song itself is very groovy.
Lahu Muh Lag Gaya (Ramleela)
We all fell in love with how Ranveer Singh and Deepika Padukone romanced in the film Ramleela and one of its songs, Lahu Muh Lag Gaya, gives the perfect blend of passion and sizzleness.
Tum Tak (Ranjhaana)
Tum Tak is all about the colours of first love starring Dhanush and Sonam Kapoor. This song has its own fanbase.
Badri Ki Dulhania (Badrinath Ki Dulhania)
To feel the upbeatness of this year's Holi, all you need to do is listen to Badri Ki Dulhania and get yourself grooving.
Last Updated Mar 28, 2021, 1:32 PM IST