Here's what an astrologer says about Sonam Kapoor-Anand Anuja's married life
Bollywood actress Sonam Kapoor and Delhi-based businessman Anand Ahuja had a grand star-studded wedding on May 8 in Mumbai. Both were seen happy and enjoyed every second of the big fat Punjabi wedding.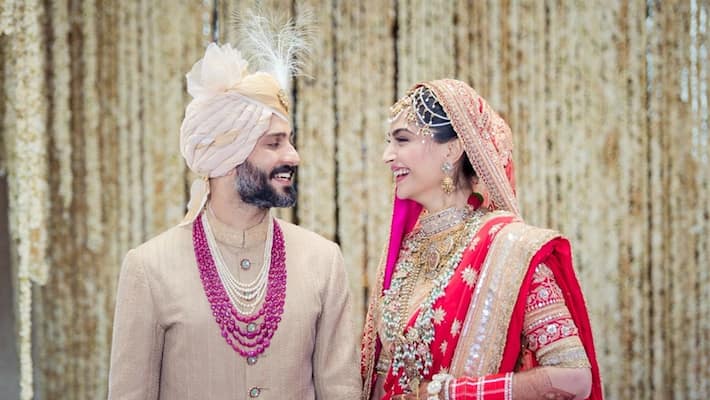 According to Zoom.com renowned astrologer, Sundeep Kochar has predicted that Sonam-Anand will have a great married life and it'll bring them more success, love and happiness. He also said the couple would have an excellent understanding of each other. Their positivity will also be transferred to other family members as well. 
On the other hand, Kochar also warned them to not indulge in arguments. He says that according to their respective horoscopes, both Sonam and Anand appear to be non-diplomatic persons and thus, they should refrain from arguing with each other. He said that the couple must avoid for any sort of arguments as it might end up being blown out of proportion and must solve things amicably.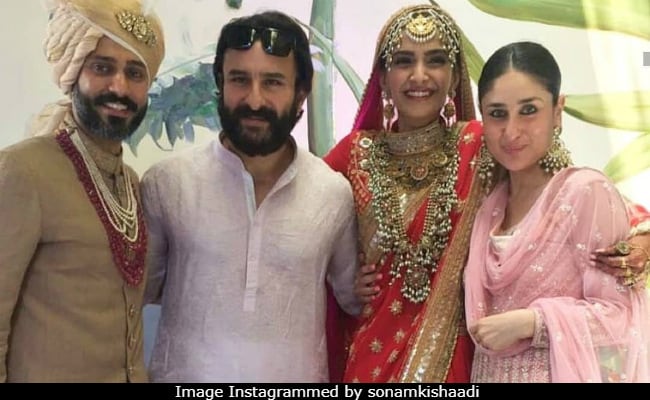 Sonam was born on June 9, 1985 in the noon and the astrologer predicted that the dasha of Venus in Saturn, will mark the beginning of a beautiful phase in her life henceforth. The astrologer says that the Sun in Sonam's horoscope is seated in the 10th house, which is extremely fortunate for her actor father Anil Kapoor. 
And for the groom, he said Anand is happy and optimistic about everything. Speaking regarding gunas, Anand and Sonam Kapoor scored 25 and a half out of 36, which is a good compatibility for a married life.
The astrologer said after reading Sonam's horoscope, that she was destined to marry an industrialist and it all happened according to the planets' plan. Sonam's horoscope also says that she is intelligent, authoritative and straightforward, he adds.
 
Last Updated May 9, 2018, 5:45 PM IST