Happy Birthday Hema Malini: 5 iconic films of Bollywood diva with Dharmendra
Let's take a look at 5 iconic films of Hema Malini with husband Dharamendra.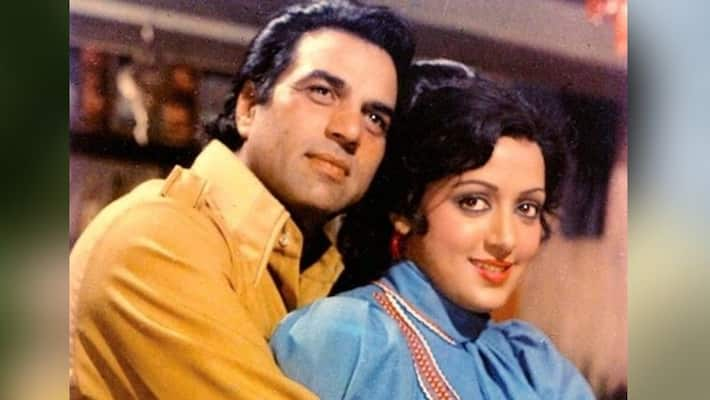 The dream girl of the Bollywood Industry, Hema Malini celebrates her birthday on October 16. From Dream Girl to Sharafat, she never failed to amaze her audience with extraordinary performances, ever-smiling face, and top-notch acting skills. On account of her birthday let's take a look at 5 best movies of hers with husband Dharmendra.
Sharafat (1970)
Hema Malini played a courtesan in the film and Dharmendra plays a college professor. It was an iconic film with a message. Their on-screen chemistry caught the most attention, making it a successful powerful film.
Tum Haseen Main Jawan (1970)
It was a perfect dramatic comedy with the right amount of everything. Dharmendra played an outrageous playboy. Hema Malini's looks and camera presence was much appreciated in the film.
Raja Jani (1972)
It was loosely based on the 1965 Hollywood film Anastasia. Dharmendra played the role of a con man, while Hema played the role of a street dancer. It was a love story and has a happy ending. The song ABCD Chhodo from the movie is very popular.

Seeta Aur Geeta (1972)
How can we not mention this film of the actress? She played both Seeta and Geeta and amazed the audience with her acting skills. Dharmendra played a supportive role in the film. It was Hema Malini who stole the show.
Dream Girl (1977)
The most iconic, Dream Girl, it became the synonym for Hema Malini. Hema played a con woman in the film and had many aliases. While, Dharmendra played the role of a rich, handsome, kind-hearted man. He doesn't want to marry as he is in search of his dream girl, and the only girl he wants is an anonymous girl in the painting. The story takes many twists and turns as the movie progresses.
Last Updated Oct 16, 2020, 12:25 PM IST