God's Plan singer Drake suffered hair loss due to Covid 19 (Read Details)
Rapper-singer Drake had Covid-19 and has undergone hair loss as a result'; read on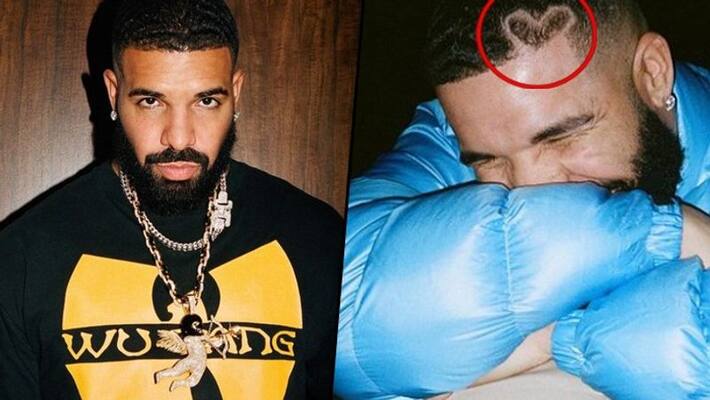 International pop singer Drake gave us many hit songs like God's Plan, Hotline Bling, Money in the grave, Time flies, Forever, etc, had Coronavirus and suffered hair loss. Drake had also taken a few steps to cover that up.
Millions of people worldwide contracted COVID-19 this year and last year, and after recovering, they are still dealing with some lingering side effects.
A few days ago, when Drake shared a picture with a heart shape shaved into the top left of his head, one fan took to social media to mock his look. The fan posted: "That heart is stressed."
The rapper replied: "I had Covid that s*** grew in weird I had to start again. It's coming back don't diss."
Drake had Covid-19 and has experienced hair loss; hence he went for that hairstyle. According to femalefirst.co.uk, Drake called it a drastic measure to cover up his hair loss.
According to reports, Drake shared his suffering and battle with Coronavirus was more than a month. Later, he was spotted with influencer Johanna Leia, and it was revealed the two had been allegedly dating.
Drake was one of the first stars to report being tested for COVID-19 following being exposed to the deadly virus in March 2020 while hanging out with NBA star Kevin Durant, who had tested positive. 
Last Updated Mar 31, 2022, 12:40 PM IST