God's bike is up for auction!
The bike was used by Kichcha Sudeep in the movie Mukunda Murari
Sudeep played the character of Lord Krishna
The bike will be auctioned on Nov 11
The money will be donated to Siddaganga Mutt of Tumakuru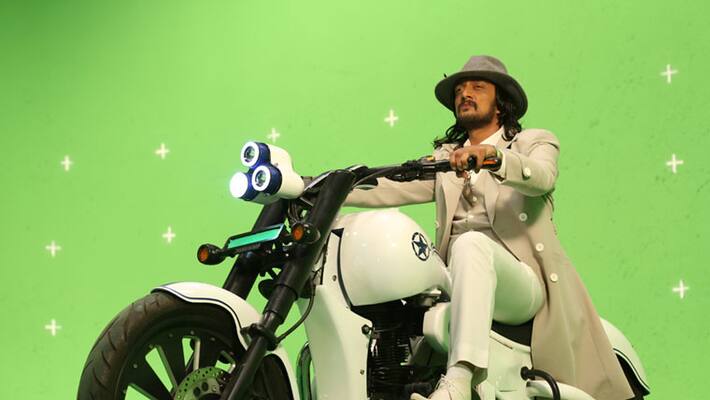 The bike is being auctioned by Kichcha Sudeep who played Murari and Upendra who was Mukunda in the recently released Kannada film Mukunda Murari.
The film is the remake of Hindi movie Oh My God and Sudeep plays the god, whereas Upendra is an atheist.
The bike will be auctioned on November 11.
The bike was specially designed for the movie in 35 days by Mumbai Shoppers. The bike was made at a cost of ₹11 lakh. Now the value might go up as it is god's own bike!
The film crew has decided to donate the money from auction to free mass feeding at Siddaganga Mutt in Tumakuru.
The idea was given by distributor of the film, Jack Manju.
Last Updated Mar 31, 2018, 6:33 PM IST